In this post, I wanted to share a client's story that, unfortunately, is not all that rare in this industry. There are a lot of computer repair shops and even some data recovery shops that don't exactly know what they are doing when it comes to data recovery. They may have outdated knowledge or knowledge in a particular area, but if there are gaps in their knowledge and they don't know it, the results can be disastrous.
My brother-in-law referred one of his friends to me who had a hard drive full of photos and important work documents that had stopped working out of the blue. The drive had stopped showing up and he needed the data from the drive.
The client had taken the entire computer into a computer repair shop to see if they could get it working again. The repair shop told him that the drive was bad and asked if he wanted data recovery services. He approved the data recovery process but was told a while later that the drive was not recoverable.
He was excited to hear from my brother-in-law that there was still hope for getting his data back affordably, so he brought the drive over to me for my data recovery service.
The first thing I noticed was the PCB on the drive wasn't the original. In fact, it wasn't even for the same family of drive. Looking at the solder points on the ROM, I had a feeling the ROM chip hadn't been swapped onto this PCB, so I told the client to check with the repair shop to see if they had his original PCB.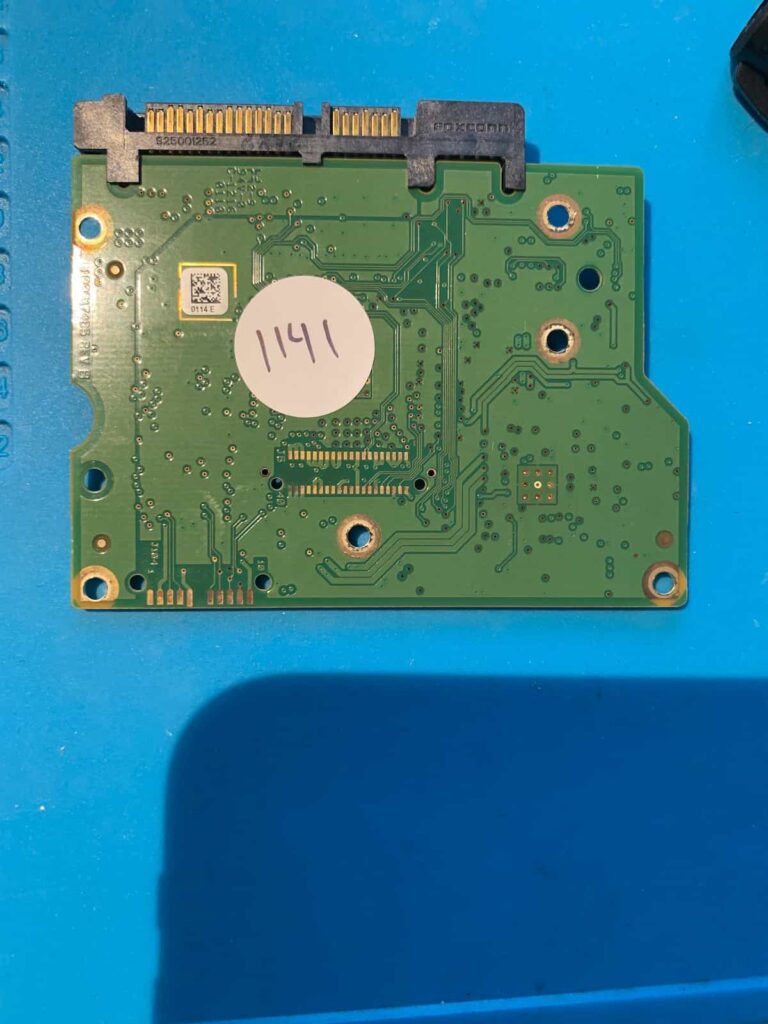 The shop said they had it, and gave him an entire drive and said the PCB on this drive was the correct one. But when I tested that drive the PCB was a match for this second drive they provided and was for a different customer that had gone to the shop. That customer's private data was still on the hard drive, and the PCB was definitely not for my client's drive.
The client returned that drive and requested they find his original PCB. Without the original ROM, there is no way to recover the data from this Seagate drive, so it was very important for them to find the original PCB.
The computer repair shop got defensive and started blaming the client for not backing up his data. In the end, they were not able to find the needed PCB, so my client wasn't able to have his important data recovered.
It is really frustrating to see this kind of thing happen. Data can be extremely important to some people, and to see that the importance was not felt by the technician working on the drive is so sad.
This whole story reinforces the point that I have made multiple times here, be sure you pick a data recovery shop (or computer repair shop), that does good work. Ask questions like what systems you have in place so you don't mix up customer devices and drives. Any good shop will be able to provide you with excellent answers and will have a lot of positive reviews online.
If you want to read more about what to look for when you need data recovery, check out my 5 Things To Think About When You Need Data Recovery article.
If you need data recovery on your hard drive, please consider my data recovery service! I offer data recovery Nationwide through my Mail-in recovery service.
Drive info: Seagate Barracuda 1000GB, Model: ST1000DM003, PN: 1CH162-510, FW: CC47, WWN:5000C50066C0C8DC, Date: 14404 Site: TK, Product of Thailand
About Author