Submit Our Form To Start The Recovery Process
We'll Get Back To You ASAP!
Questions about our Recovery Form?
If you are not sure how to answer any of the questions on the form, feel free to skip them or enter "I'm not sure"! We will follow up with you to get any information we need. We are happy to help you fill out the form as well, just give us a call at (620) 615-6836!
If you would like to discuss your recovery project with us, give us a call or chat with us via the green chat service bubble on the bottom right of the screen. We understand how confusing data recovery terminology can be and are happy to answer any questions you have!
---

With over 10 years of data recovery experience, you can trust that your valuable data is in good hands.
Postive Testimonials
Yellow Brick Data Recovery
8411 Medora Road, Hutchinson
5.0 35 reviews
Learn All About Us
Meet the whole Yellow Brick Data Recovery crew. Our home-based business in Hutchinson Kansas has the same equipment and expertise as the big guys (including a clean room!). Get to know us, we look forward to working with you!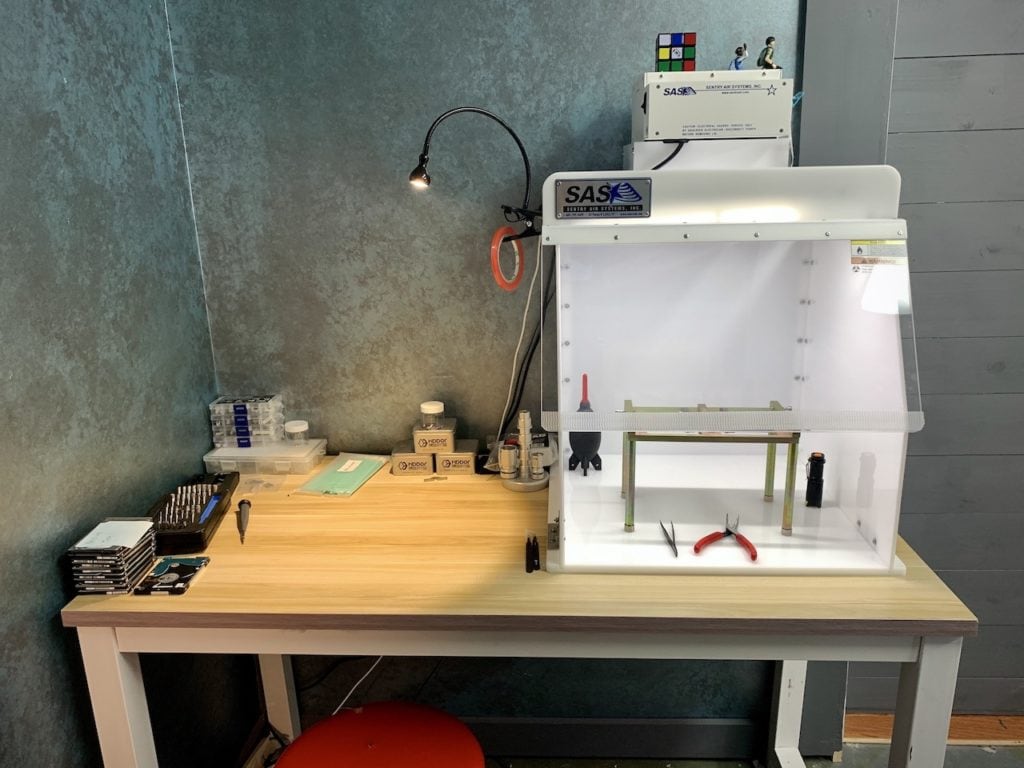 From The Recovery Bench With Aaron
Read about some of my recent recovery projects on our data recovery blog. I will try to cover some of the techniques I use to recover data from client devices. Whether it is a clean room recovery or a deleted file recovery, I share tips and techniques used for success.