Yellow Brick Data Recovery
The Path to Getting Your
Data Back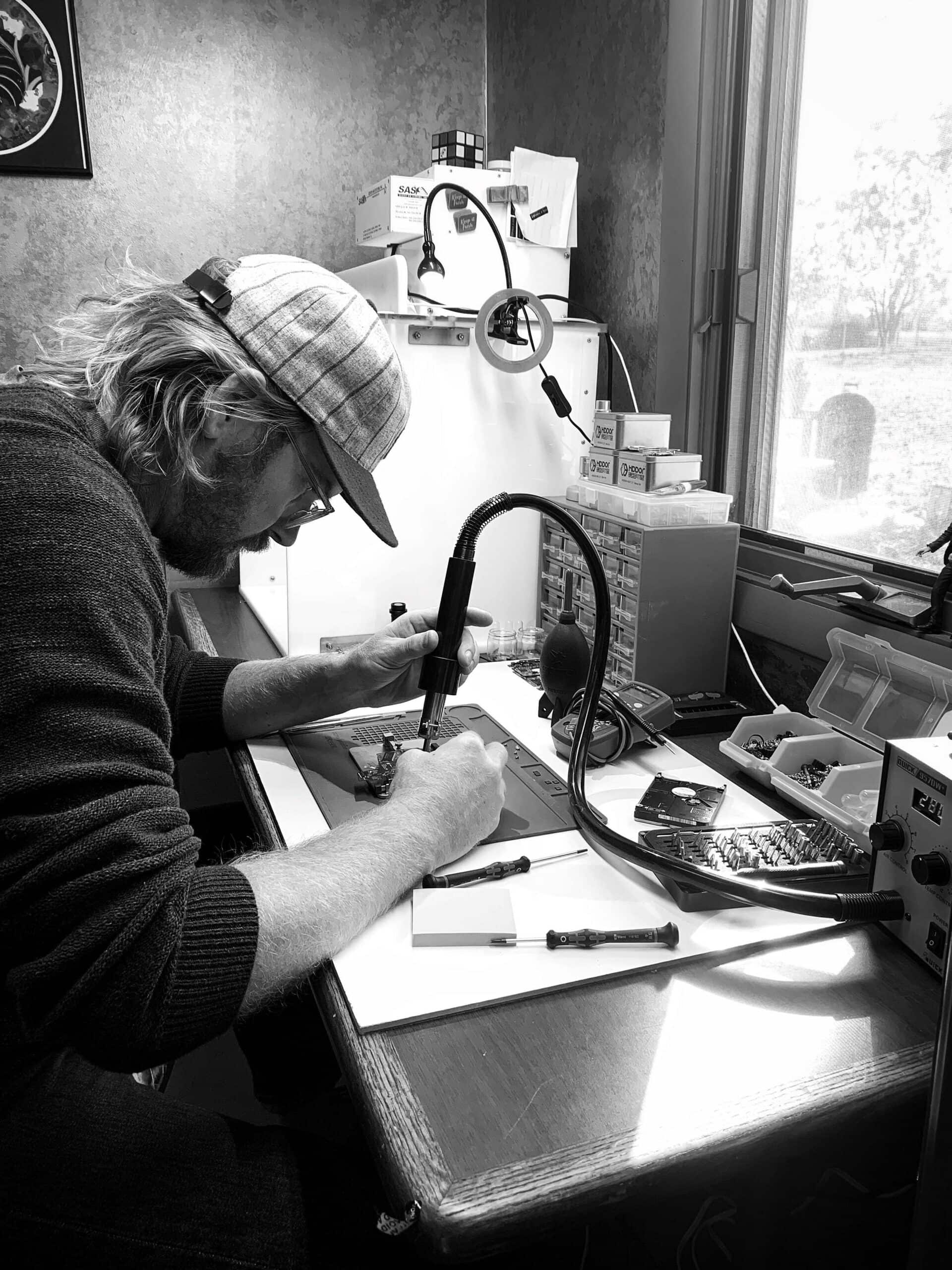 Family Run Data Recovery Service
Hi! My name is Aaron and we are the Hook family. My wife Angie and I saw a need for honest data recovery services, and Yellow Brick Data Recovery was born.
Our small business has the same equipment and expertise as the big guys. We can recover data from hard drives, solid-state drives, and flash drives. We are excited to provide one of the few recovery labs offering clean room data recovery services in Kansas. Most other labs ship their drives out for cleanroom services. We provide it in-house. Literally!
All our services are available nationwide through our mail-in service. We recover lost data from all over the country every week.
Please contact us with any questions. We look forward to helping you get your important data back.
Data Recovery Pricing
We charge a flat rate fee based on what is wrong with your device. There are three main tiers for our data recovery service.
Not sure what you need? We can provide you with a free quote. Just fill out our quick data recovery quote form and we will get back to you right away.
Read What Our Customers Think
We are proud of the service we provide to our customers.
We offer data recovery for all drive types.
As data recovery experts, we are able to offer cheap data recovery services to get your data back from any brand or interface. Our recovery hard disk laboratory can service Western Digital, Seagate, Hitachi, Toshiba, Samsung, or any other manufacturer of hard drive, rare or common. We also recover from Solid State Drives, USB Drives, External Drives, iPhones, MacBook Pros, and more! We offer all our data recovery services Nationwide via our mail-in recovery service as well as locally in the Wichita, Kansas area.
Read About Our Latest Data Recoveries
We've made data recovery simple. Nationwide.
1. SUBMIT FORM (Just click Get Started below)
2. GET YOUR DRIVE TO US (Mail it in or drop it off)
3. WE'LL DO THE REST!