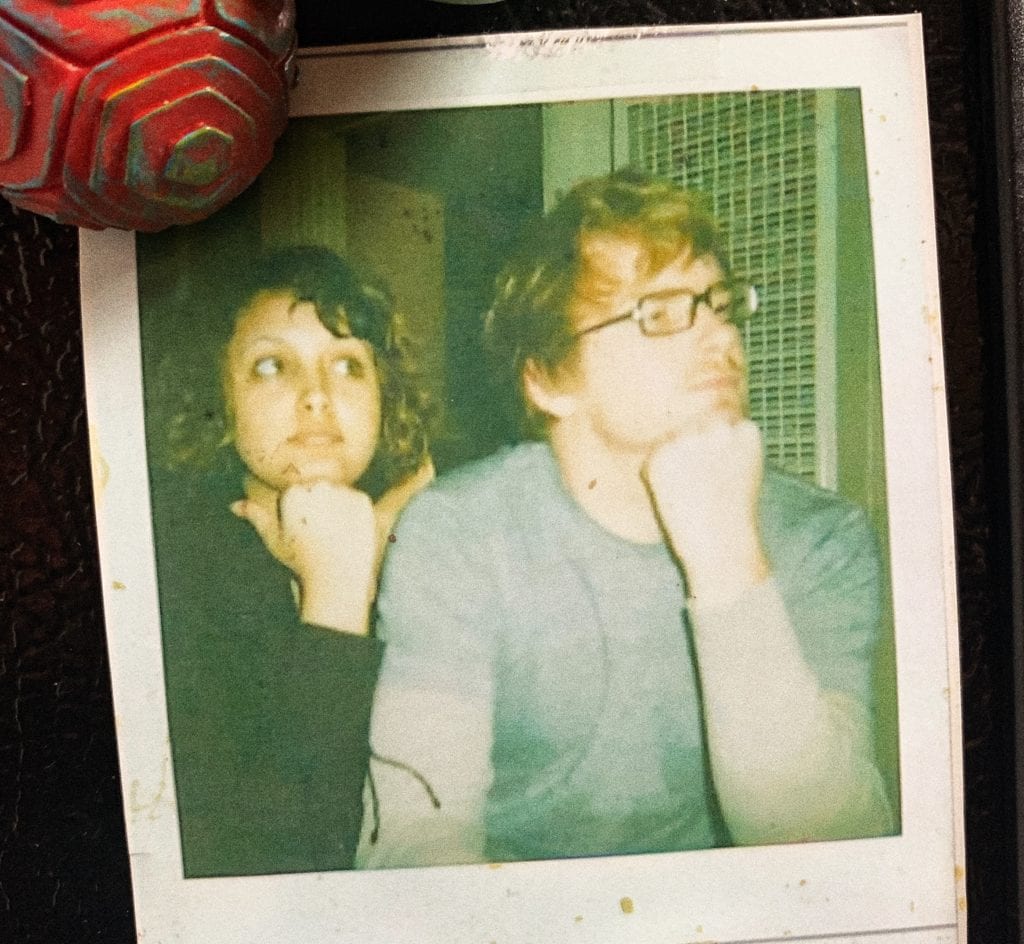 Our Story
Hi! We are Aaron and Angie Hook, founders of Yellow Brick Data Recovery, a family owned and operated business based in the heart of the American Midwest.
We saw a need for honest and affordable data recovery services. We set out to build a business that offers local and nationwide data recovery services at reasonable prices.
At Yellow Brick, our customers always come first. You are not just a ticket number to us; your data will be treated with utmost care. We'll always be upfront with transparent pricing and honest data recovery success quotes. With quality work, advanced recovery options, and the necessary knowledge, we are excited to be one of the few labs to offer clean room data recovery in the Midwest region.
Aaron is the recovery technician in the family and has acquired nearly a decade of industry experience with individuals, small businesses, and large organizations. He is capable and equipped to provide you with the results you need for your unique data recovery situation.
At Yellow Brick Data Recovery, our goal is to continually research and integrate technological advances to provide our customers with the best possible data recovery methods. As existing and emerging media shift and change, so do we. We take pride in utilizing the latest and most advanced data recovery techniques and in turn use this knowledge to ensure successful recovery of our customers valuable data. Our lab features state-of-the art equipment, up to date software and hardware, and encrypted backups, along with the added security of 24/7 video surveillance. You can rest assured that your precious data is safe in our hands.
Yellow Brick Data Recovery is a business driven by the desire to help people get their priceless data back. Our small-town work ethic, ten years of experience working in the data recovery industry, and our commitment to our customers make us a data recovery team that you can count on.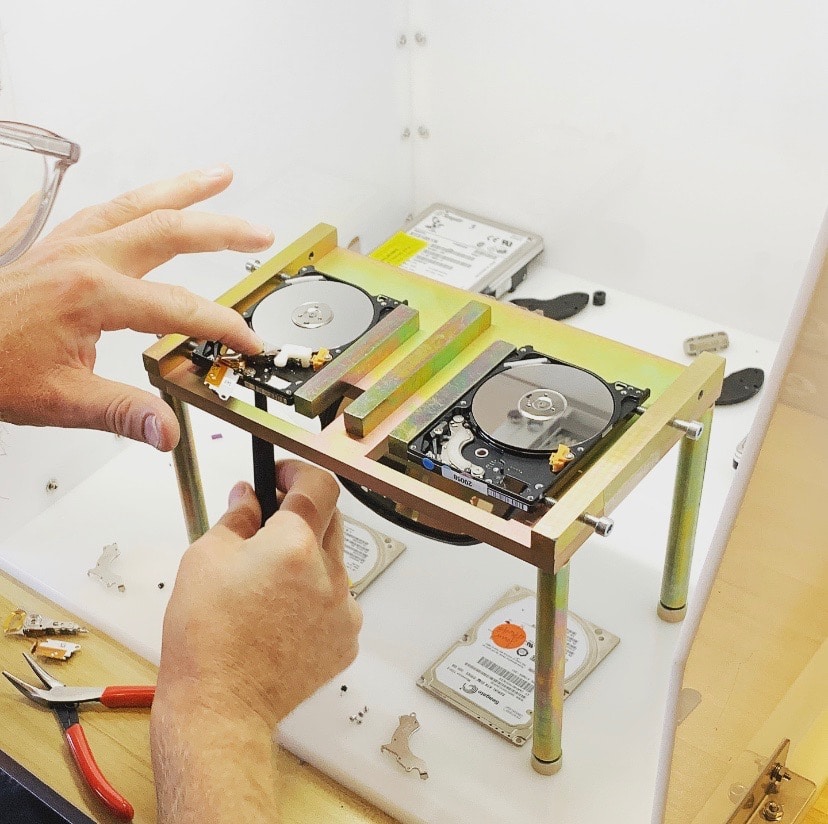 The Path to Getting Your Data Back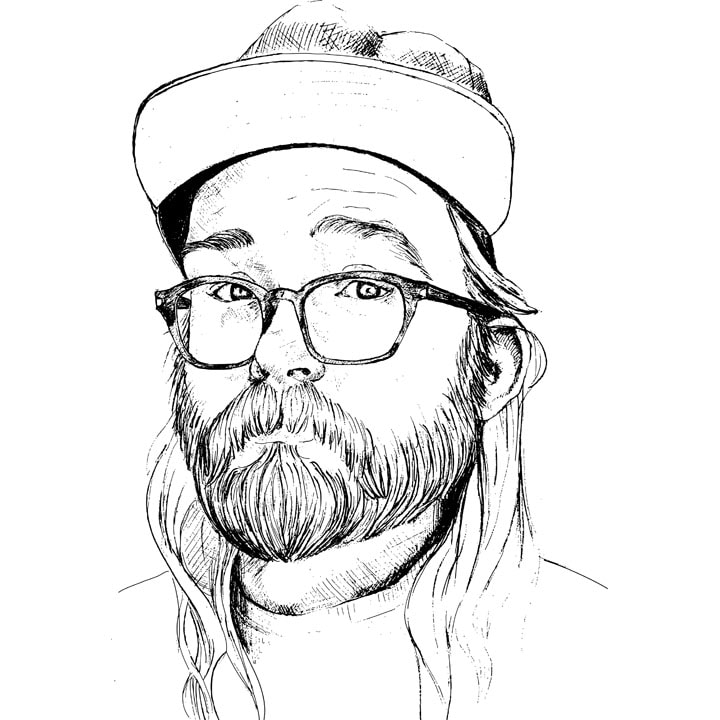 All About Aaron Hook
Aaron has been working in the Data Recovery industry for close to 10 years. While proficient in all aspects of data recovery, Aaron has spent the last few years in a clean room mastering the onerous skill of reconstructing and restoring the internal components of a hard drive. He is now one of the few data recovery technicians performing local, in-house clean room services in the region.
Early Life
From a young age, growing up in small-town Kansas, Aaron has had a natural understanding and appreciation for electronics. In his youth, much of his free time was spent building vehicles from bicycle parts and installing car stereos for family and friends.
Aaron was a star athlete in a wide array of sports throughout his childhood, finally ending his athletic career in college as a Coffeyville Red Raven.
Professional Pursuits
After graduating from Hutchinson Community College and Wichita State University, Aaron moved to Phoenix, AZ where he received a degree in Audio Engineering. Shortly thereafter he worked in the recording industry in Los Angeles, where he met his wife and with whom he went on to have three boys. Through his audio engineering experience, along with his natural electronics and troubleshooting abilities, Aaron took on a key role at one of the most successful data recovery companies in the country.
Personal Interests
Aaron has a plethora of interests and hobbies. He enjoys the outdoors, fishing, and camping with his boys. His love of music and audio engineering insight has matured into a large and admirable record collection. He fills his home with music. Aaron has enjoyed dabbling with brewing beer and kombucha, and even candle making! His hard cider is always a favorite. He acts as resident sourdough baker (what the kiddos greedily call "sour bread".) An avid barbecuer, Aaron loves a cookout and is always fine-tuning his smoking skills. He is a veggie garden enthusiast and a caretaker of backyard chickens.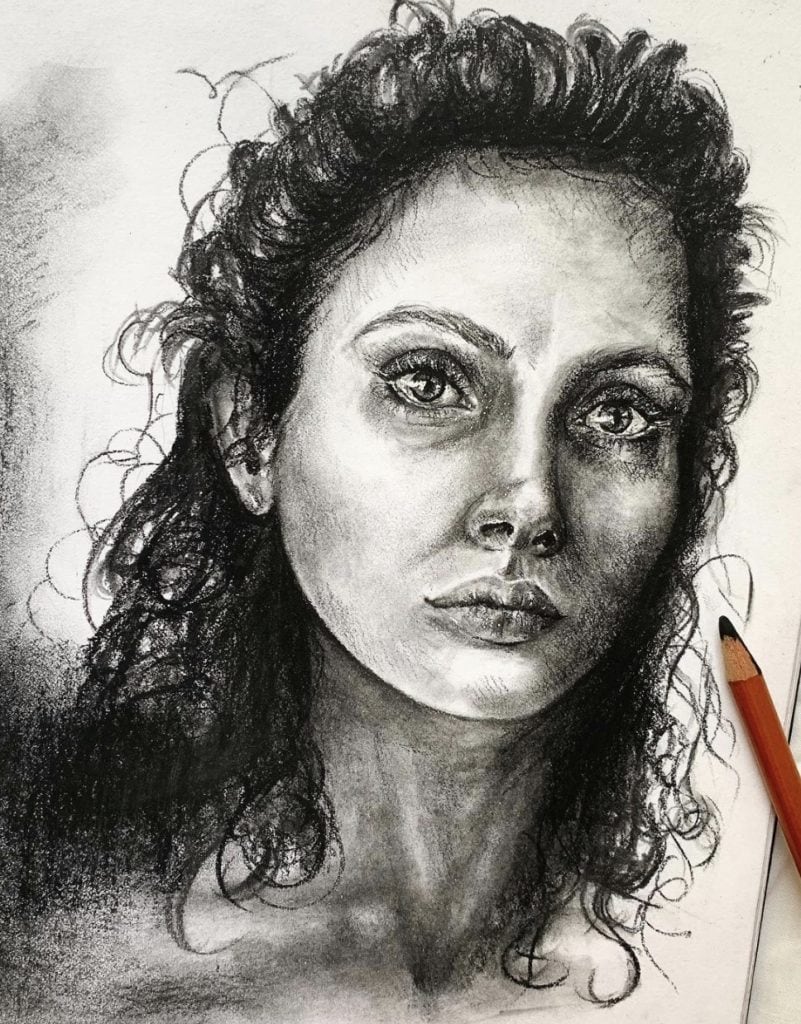 All About Angie
Angie is the Co-founder, Administrator, and Designer at Yellow Brick Data Recovery. Growing up in Los Angeles, California, she spent her youth in an urban city in a lower-middle class Latino household. Angie remembers many weekends as a child spent at the beach and evenings playing tag or hide-and-seek with other neighborhood children. Her childhood passion for drawing portraits of her favorite movie characters along with consuming music and genre fiction, remain favorite pastimes to this day.
Professional Pursuits
After exploring a career in the arts and attending college art courses, Angie received her license in Cosmetology at the end of 2004 and has worked as a stylist in the industry continually since that time. Above all, she enjoys the design element that is unique to the profession, and is gratified by the ability to influence the way clients feel about themselves, and in their lives, in a positive way. The ability to self-manage, sharp attention to detail and record keeping are skills that are essential to success in this field.
Family
Angie met Aaron near her home town in 2006 and they have been inseparable ever since. Their growing family has been the center of their world since their marriage in 2011. During this amazing time in Los Angeles, Aaron sharpened his skills in data recovery, finding tremendous fulfillment and success in his field.
Personal Interests
Another major focus for Angie over the last 5 years has been sewing and knitting, both becoming an outlet for her creative energies amid the busy and all-encompassing life of motherhood. Through this newfound love for sewing, compounded with a desire for a more self-sustaining lifestyle and an appreciation for the written word, arose a new venture into blogging. Angie created The Mindful Sewist where she archives and shares some of her most valued creative projects.
The idea of starting their own family business, living more self-sustaining lives, and raising their children in a natural, wholesome way felt like a dream. When the opportunity finally presented itself, Angie and Aaron saw the challenging move from Southern California back to Hutchinson, Kansas, the town of Aaron's Alma mater, as the beginning of a new, exciting chapter in their lives. Angie now balances gardening, a home full of family, backyard chickens, and pets with acting as partner in a home-based business of her dreams.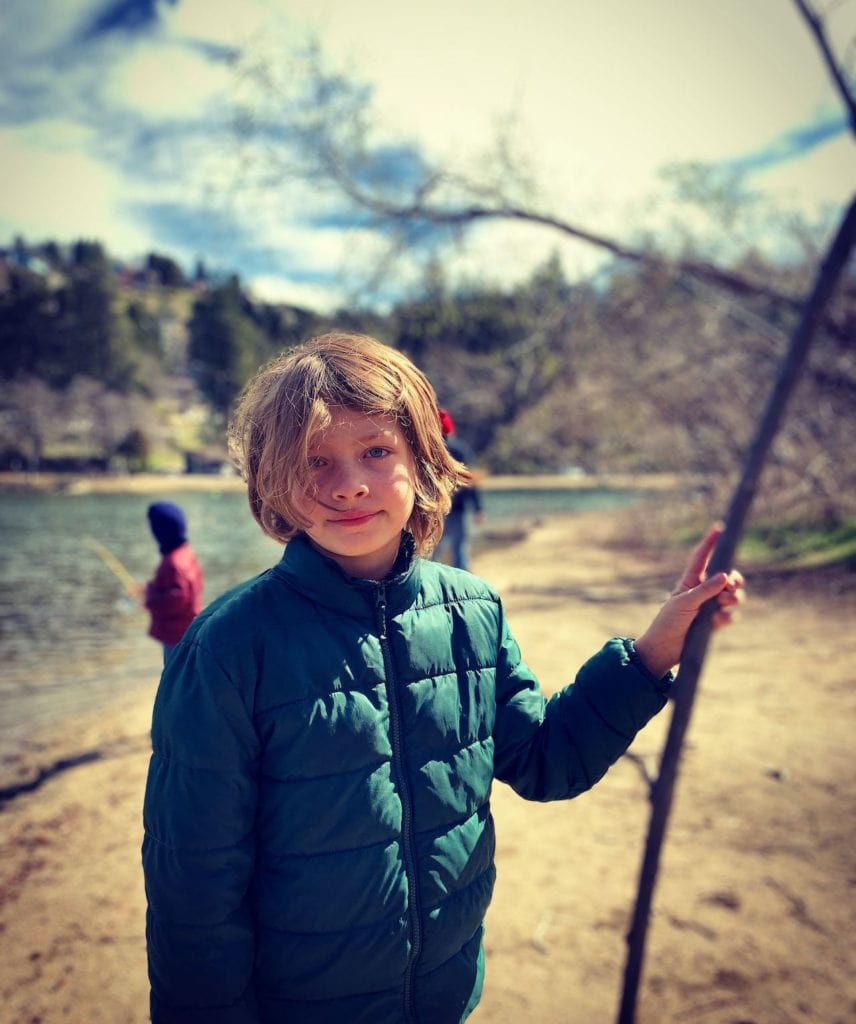 Luca
Luca is a fun-loving and considerate 9 year-old California boy. He keeps his family and friends entertained with his bright wit and great sense of humor. Memorizing jokes is one of his favorite pastimes, a skill which he makes sure to impress all of our visitors with.
Following in his dad's footsteps, Luca shows enthusiasm for technology and has ventured into coding. He enjoys occasionally making breakfast and is currently very focused on earning his yellow belt in Taekwondo.
Although Luca is a strong reader, he also enjoys being read to by his mom from the Harry Potter series. He is always pleased to spend quality time with his family, especially when playing a board game or simply sitting at the table together to enjoy a good meal.
Luca often tends to our family pets and backyard chickens. He has a deep respect and love for animals and many insects. You'll often spot him hugging our chickens, cuddling with the cats, or climbing trees.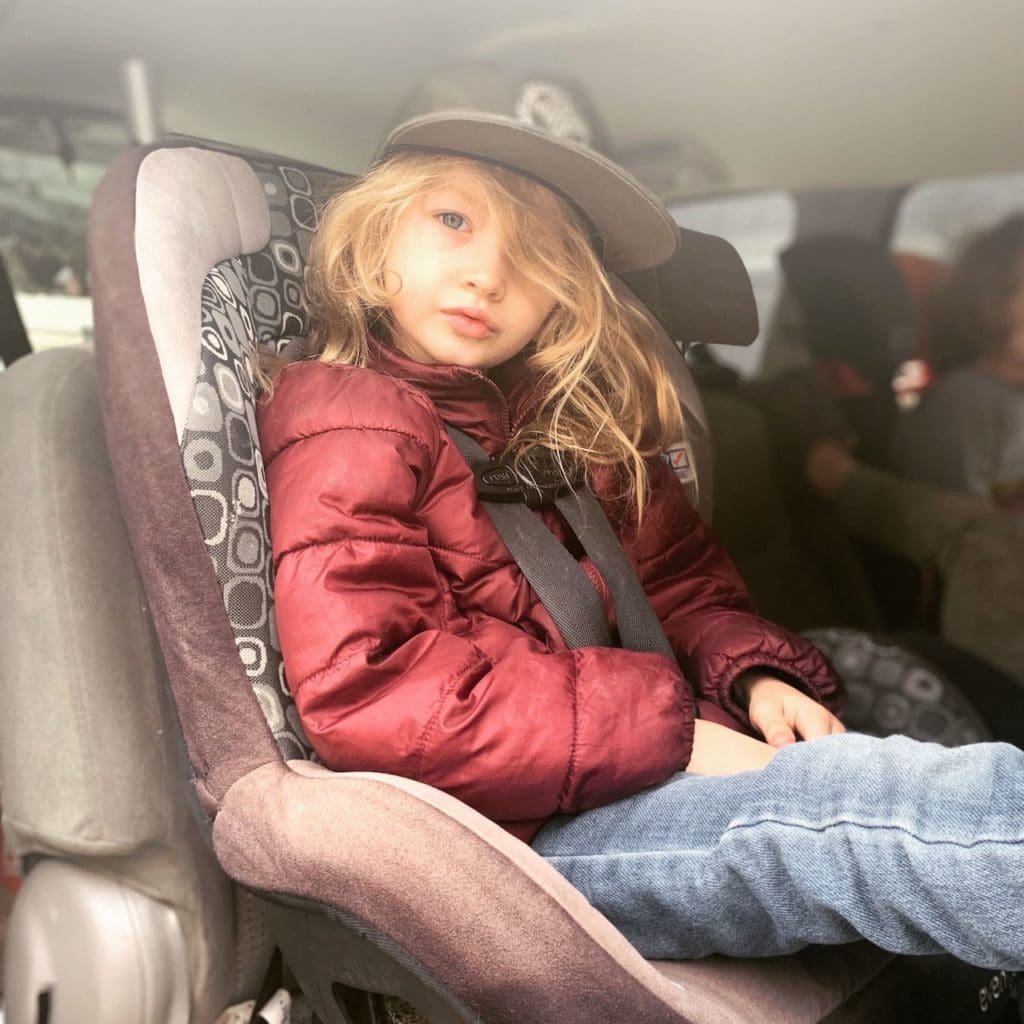 Bodhi
Bodhi is our free-spirited 7 year old with a big presence. He is a social butterfly and loves playing with friends, his cousins, and his brothers. He is the loudest of our three boys and has a knack for turning everything into a song!
Like his older brother, Bodhi has a growing interest in taekwondo and loves attending his classes alongside students of all ages. He has a passion for music and often requests specific albums on car rides. Bo loves playing with the dogs and cats, and is a proficient tree climber just like his older brother.
Bodhi is an excellent video game player and can hold his own even when competing with adults. He is currently working his way through the Dog Man book series and also enjoys drawing, painting and jumping on his trampoline in our backyard. A lover of the outdoors, Bodhi loves fishing with his dad, playing at the lake and exploring parks.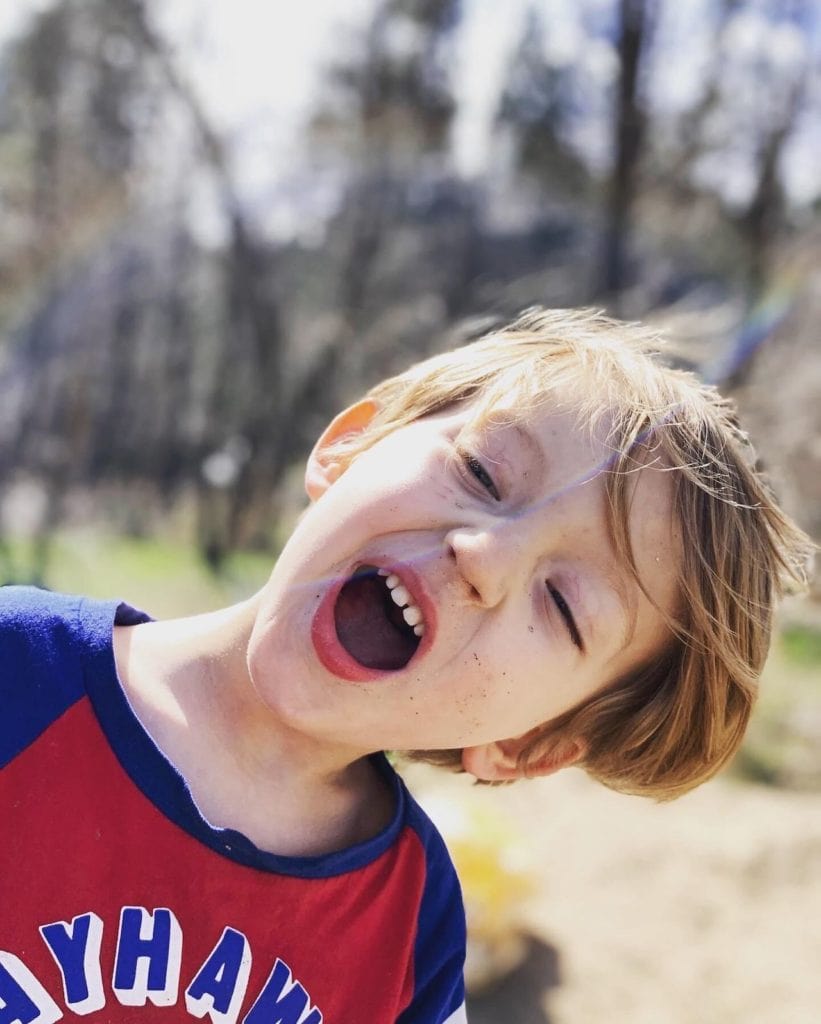 Oscar
Oscar is our little firecracker, and a big 4 year old boy. He has no problem keeping up with his older brothers. He's a smart, strong, and very physical kid.
Fruit may be his absolute favorite thing. Oscar would eat nothing but fruit if he had his way. Story time is another favorite pastime. He loves being read to and his current favorites are Pete the Cat and Where the Wild Things Are.
Along with building with blocks and magnetic tiles, Oscar enjoys listening and dancing to music, playing make-believe with his brothers, and visiting with friends. He spends a lot of time on the trampoline perfecting his summersalt. Oscar is in his element at playgrounds where he can climb and run freely.
Swimming has always been a favorite activity, and he looks forward to summertime. Oscar delights in cuddling with his family, his pets, and loves our "movie night" when we all spend the evening eating popcorn and watching a good family film.