This 5TB Seagate ST5000DM000 recovery came from a customer in Idaho. They had already tried to have the hard drive recovered at a few different data recovery shops closer to them, but none of them had been successful in getting the data off the drive. The hard drive was reported to spin up and sound good, but the computer would not recognize it at all. It would not mount on the desktop or even show up in any utilities.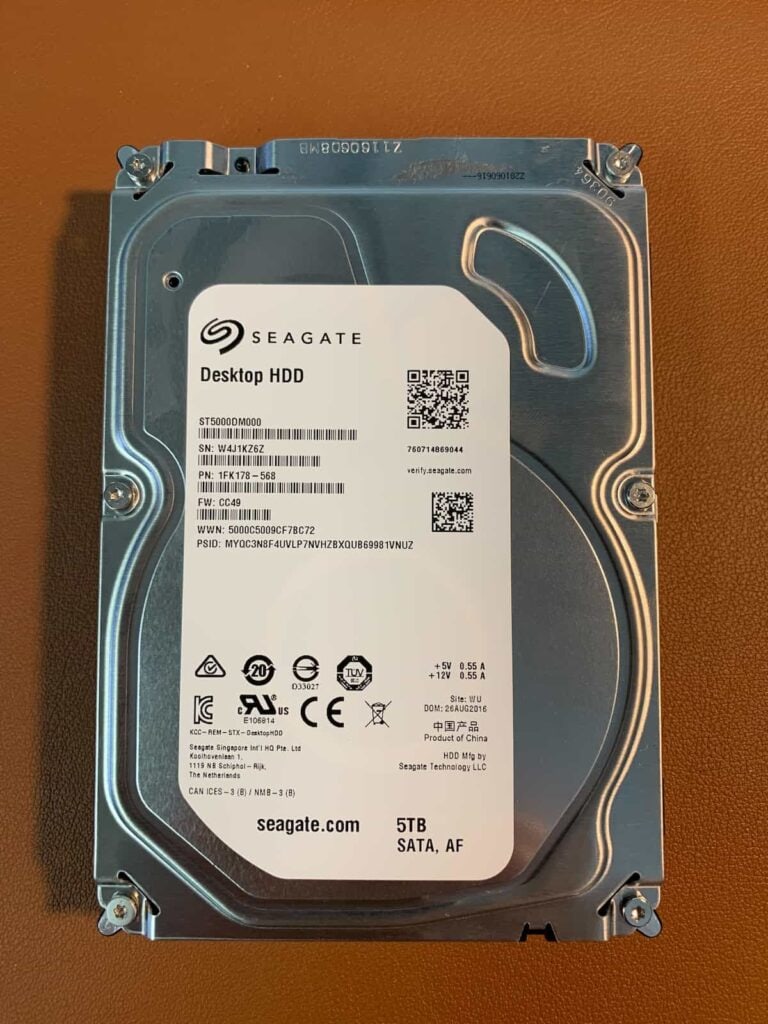 Seagate ST5000DM000 Recovery
The client has actually been in the tech industry for many years (there is a lot of tech in Idaho, believe it or not), so they were comfortable explaining what the issue was with the ST5000DM000 hard drive and what the other shops had said they thought the problem might be. It sounded to me like it could possibly be some more advanced firmware issue, which is something a lot of shops are not able to handle as it takes a lot of experience to know how to fix some of the odder issues that come up.
Mail-in Data Recovery
Because the client was in Idaho, they chose to go with our Mail-in data recovery service. I get drives in from all over the country, so if you are in another state, I can definitely still help you get your data back! Our ST5000DM000 recovery rate is affordable and we offer excellent customer service, so we are a great choice if you are looking for data recovery.
Diagnosing The Drive
Once the drive arrived I started with an inspection and everything looked good hardware wise. The drive spun up and actually sounded good. It even got ready and ID'd on the PC-3000, but the utility for this drive would not initialize. Trying to patch the ROM timed out initially, so I worked on getting terminal access. Once I had terminal access I was able to Patch the ROM, then I turned off as many features as I could and got LBA access… Next, I started working on imaging the drive.
Successful Recovery
The trick with this recovery was getting access to the data on the platters (known as LBA access). Once I had that I was able to get 100% of the sectors on this drive, and because there was no major corruption, I was able to get 100% of the data including the pictures and videos that were so important. All in all, it took about 4 days to complete this recovery from beginning to end.
Start Your ST5000DM000 Recovery
If you have a Seagate or other brand hard drive that has failed and you need the important data that is stuck on it, I know how frustrating this experience is, especially when the data has a personal value to it. I am here to help! I offer fast turnaround times and affordable pricing so that you can get your important data back as quickly and easily as possible. We offer customer service that is friendly and knowledgeable, so you can rest assured that you're in good hands.
Please give me a call with any questions at (620) 615-6836. Or feel free to fill out my quick data recovery quote form to get an idea of how much recovery will likely cost. If you would like to start the recovery process right away, just click the start here button at the top of the page.
Drive info: 5TB SEAGATE Desktop HDD, ST5000DM000, PN: 1FK178-568, FW: CC49, DOM:25AUG2016, Site: WU
About Author