These 2 Western Digital drives came in from a Synology RAID device. The data was important as it was the main server for a lawyer firm, so a Synology data recovery service was needed. The RAID just stopped mounting and the customer had brought the device into a local repair shop to try to get it back up and running. The repair shop was not able to access any of the data on the drives and they recommended us for the data recovery service.
Recovering a RAID Array
Different RAIDs are configured with different settings. In this case, the RAID was configured in what is called a RAID 0 format. This means half the data is on one drive, and half the data is on the other. A RAID configuration like RAID 0 will help the storage device run much faster than if you are storing files on a single drive. But if one drive fails, you lose access to all the data.
With a Synology RAID like this, you can't just pull the drives out of the RAID device and plug them in and have them mount on your computer (at least not usually). The Synology is creating a puzzle of the data to spread it across multiple drives. In order to get the data off the drives you have to recover both drives, then figure out how the data was spread so you can piece it back together. We offer affordable data recovery for RAID setups.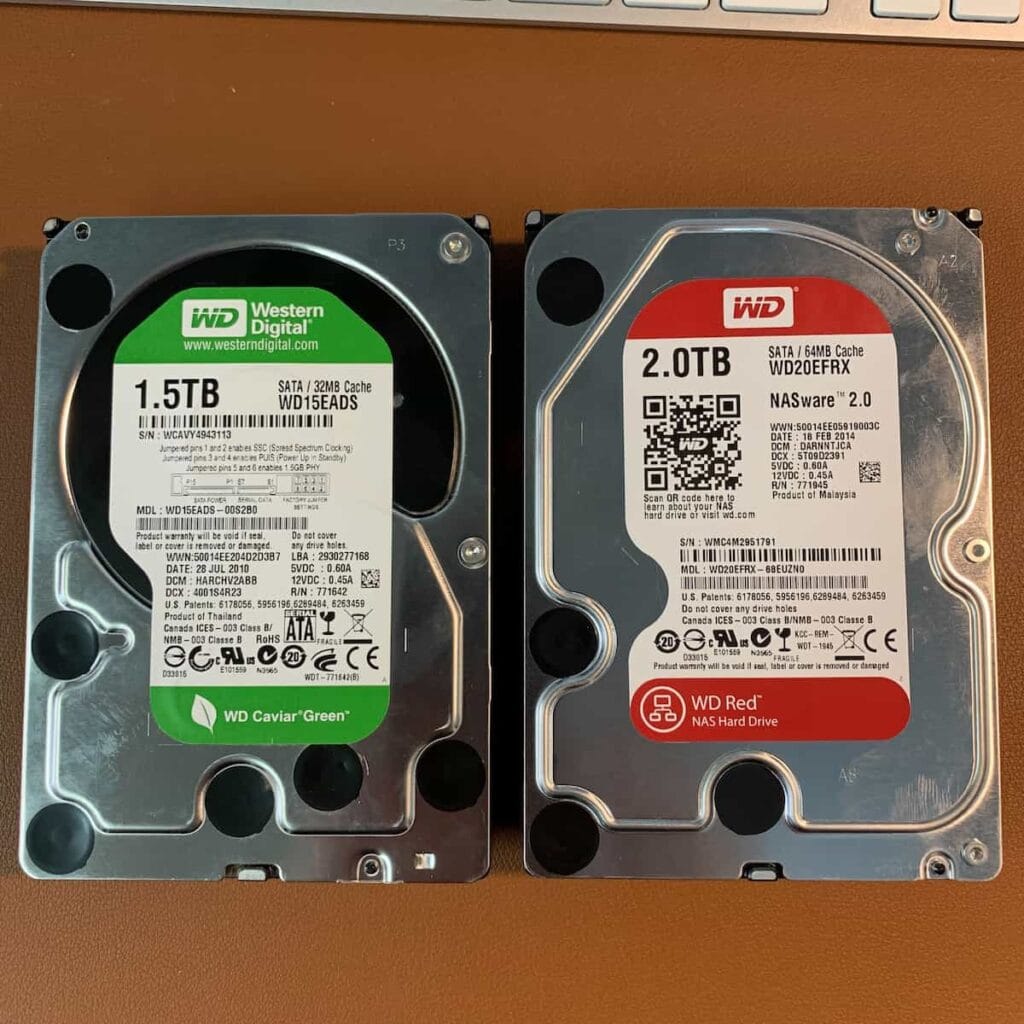 Synology Data Recovery Process
In this case, I received the hard drives for recovery and completed a quick diagnosis. Both drives were testing good hardware wise, which means I was able to immediately start the imaging process. I always start the imaging process by turning off any features we don't need on during the imaging process. Often times these built-in features on hard drives are part of what is causing the problem. By turning off these features in the firmware, you help guarantee a smooth imaging process.
Both drives were imaged 100% with no bad sectors present. I was able to continue on to the RAID rebuild process once the imaging was complete. I like UFS Explorer Professional quite a bit. It is an expensive program at around $700 and has a bit of a learning curve, but it is a must-have for any serious recovery company in my opinion.
Rebuilding the Synology RAID
Utilizing the UFS Explorer Professional data recovery software, I was able to recover 100% of their data! The recovered data had all the file names present as well as the folder structure intact. The client was very pleased to get all the files back that they needed in a timely matter. The whole Synology data recovery process took about 3 days from start to finish, and the firm was able to get back up and running right where they left off!
I know that losing access to your important files or folders can be a disaster. Business data can be crucial to the success of a company, and when it's lost it can feel like the end of the world. I offer fast turnaround times, flat recovery rates, and my cleanroom lab is in-house (no shipping your drive out for lab services). 
Start Recovering Your Synology
Our family business is proud to offer the best Professional Synology data recovery services! Give me a call at (620) 615-6836 or fill out my quote form if you would like to get an idea of the cost of recovering the data from your drive.
Drive 1 info: Western Digital 1.5TB WD15EADS, MDL: WD15EADS-00S2B0, WWN:50014EE204D2D3B7, DATE: 28 JUL 2010, DCM: HARCHV2ABB, DCX: 4001S4R23
Drive 2 info: Western Digital 2TB WD20EFRX, NASware'" 2.0, WWN:50014EE05919003C, DATE: 18 FEB 2014, DCM: DARNNTJCA, DCX : 5109D2391, MDL: WD20EFRX-68EUZN0
About Author