Reno County Museum
We recently decided to visit our local Reno County Museum here in Hutchinson. It was completely on a whim, and I feel that those kinds of outings are usually the most gratifying. It must have something to do with having low expectations and being pleasantly surprised. The boys really immersed themselves in the experience, which is always wonderful to witness. This little outing ended up a perfect homeschooling field trip, and we will definitely be back.
Location
Reno County Museum is located in downtown Hutchinson. It is a free museum, though they do ask for a small donation. It is just steps away from restaurants like R-B Drive-In and Anchor Inn, and a short stroll away from Main St. which is lined with quaint boutiques, book stores, and cafes, among other things.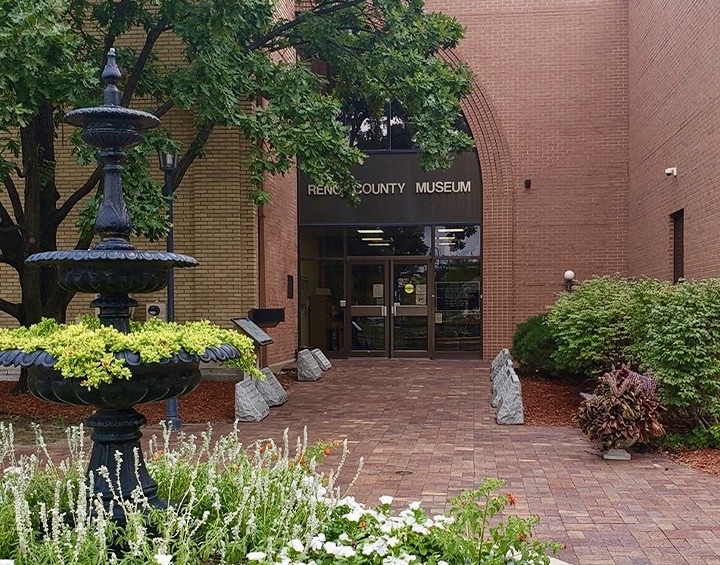 We have been deliberately taking time as a family to explore the multitude of city parks here in Hutch. We had a picnic and played for a while at George Pyle Park Playground, which just so happens to be located right next door to the Reno County Museum. Cow Creek runs through the park, making it a relaxing spot right in the middle of town. Our wild boys ate lunch and blew off some steam before heading in through the museum doors.
Learning about their new home town
The museum is a great size for those bringing kids along. It is fairly small, but this is Reno County after all, so that is to be expected. The boys learned a bit of history specifically about our new little town, Hutch, and saw many beautiful historic photos of places and people all around the Reno County area. The old aerial photographs of this part of the country have an almost dreamy quality to them. There was even memorabilia from our neighborhood in Hutchinson, which is now known as the unincorporated town of Medora.
Some Reno County Museum Exhibits
They have a transportation gallery which was quite a hit exhibiting some cool historic vehicles and wagons. There is quite a bit of sports memorabilia that we enjoyed. I personally loved the bookshelves full of old Hutchinson City Directories and yearbooks. Some of the artwork out on display was praise worthy as well.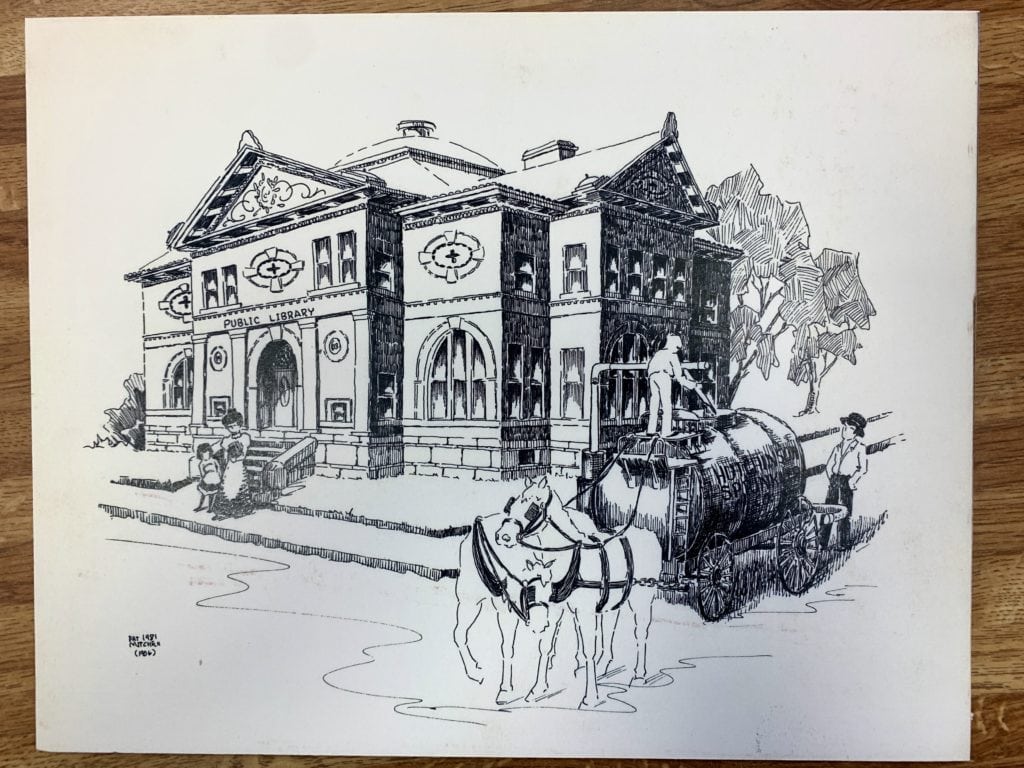 Oodleplex Exhibit
The highlight of Reno County Museum for our kiddos was Oodleplex, an interactive children's exhibit. It was such an adorable playroom featuring some historical toys, a telephone booth, a costume shop, and a general store where our kids pretended to sell imitation fruit and other household items. There was a very informative area of Oodlepex dedicated to the Osage tribe, the Native American tribe that occupied the Reno County area before the 1862 Homestead Act, which encouraged settlement in this area.
To top it all off, there were a couple of other children enjoying the Oodleplex exhibit, so the boys managed to make some friends while they played their little hearts out. Our family had such a nice time!
I'd recommend anyone visiting downtown Hutch to check out this charming little museum. It makes for a great educational experience for homeschooling families, even if you're on a budget. We are really enjoying exploring our new home town together.
About Author