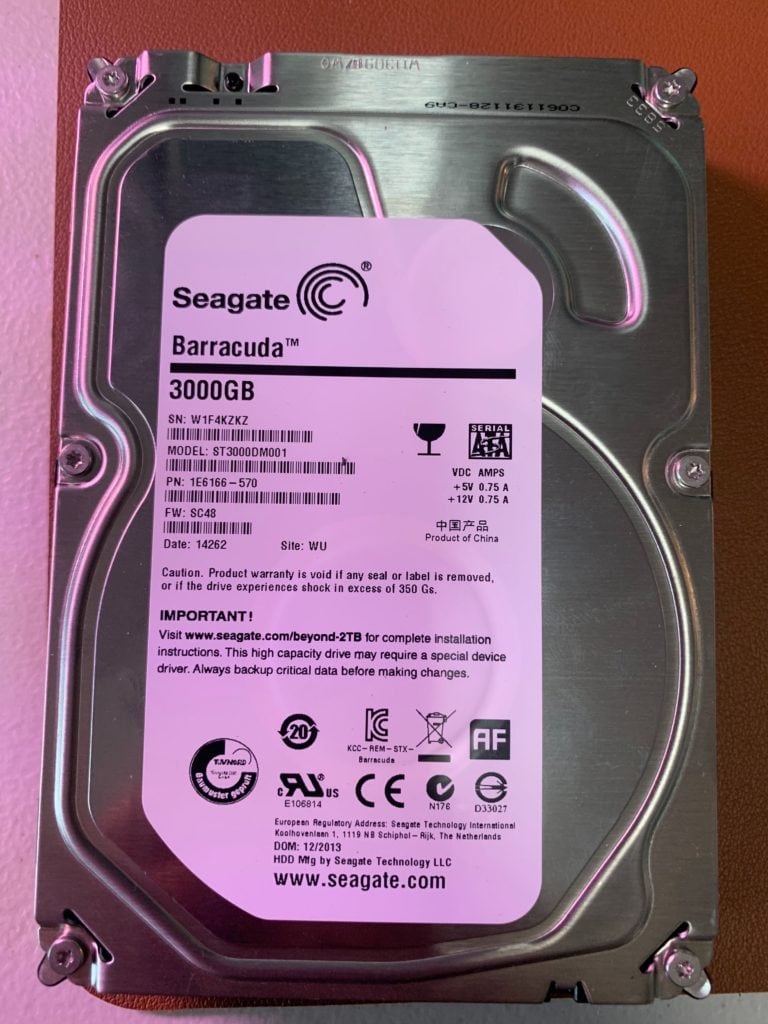 Accidentally Deleted Data
We get asked how to recover deleted photos pretty frequently. This deletion is commonly caused by accidentally formatting a hard drive that has important files stored on it. It seems the most common of these accidental formats are husbands accidentally formatting a drive that contains family photos (particularly baby photos). Unfortunately, it is easier to do than it should be to accidentally delete data, but we can usually help!
How to recover deleted photos
The first step with any recovery is to make an exact clone of the media you are trying to recover from. You want this image of the drive to be 100% complete, even copying over the areas of the drive that supposedly don't have any data on them. To complete this you can use a free Linux-based tool like Clonezilla. Note that this is just the first step in the process, so don't leave quite yet!
Once you have cloned or imaged your drive completely to a different hard drive, you are ready to start scanning for deleted data. The reason behind creating a clone of the original drive is that you want to deal with the original media as little as possible during recovery. Once you have the drive imaged, you put the original drive away in case you need to re-image it.
The next step in the deleted photo recovery process is to run data recovery software on the clone. You want to get back as much data as possible from the drive, so you may have to run multiple data recovery programs to do that.
Deleted file recovery programs
A common misconception in the data recovery industry is that all recovery programs are similar enough that they will provide almost the same results. Sometimes that is the case, but oftentimes we can get back files that other repair shops are not able to because we have invested $1,000's into software for these exact situations.
In this case, the deleted photos drive went to another repair shop before us. That repair shop ran their usual recovery software and was not able to find the photos the client needed to recover. This shop has referred other deleted file cases to us when they were not successful and we have had good success, so they recommended us on this one as well!
A successful photo recovery
The key to this deleted photos recovery ended up being a program we used called UFS Explorer. At $700, it is a pricey piece of software… but it made the difference between losing and recovering years of priceless family photos. Note that we only charge our deleted data recovery fee, so in this case, the client saved over $500 if they had completed the recovery themselves.
I wouldn't recommend spending the $700 for this piece of data recovery software unless you run a data recovery company. The software is just one (albeit a big) part of deleted photo recovery, but knowledge of how to handle the drives and data during the process is very important. And there are times when UFS Explorer Pro will not recover the data but another program will. Our deleted photos recovery service is reasonably priced for the amount of knowledge and tools we utilize when completing a deleted photo recovery.
Accidentally deleted or formatted a drive?
If you have accidentally deleted photos or formatted a drive with important information on it, please contact me and I will guide you through getting it to us for recovery. We offer our data recovery services nationwide via our mail-in service!
About Author