A computer repair shop in Wichita referred a client to us who had an older Intel SSD Pro drive. The customer had brought a laptop into the shop because it was no longer fully booting and reported that it had just stopped working randomly. The repair shop found that the SSD stopped working and that is what was causing the issues with the laptop.
SSD Stopped Working Recovery
The repair shop attempted to get the data off the drive by connecting it to another machine and using software-based data recovery tools. They were not able to get any data from the drive at all, so they recommended for the customer to contact us to see if we could help recover this Intel SSD for an affordable rate.
Some people are surprised to hear that SSD drives can fail in similar ways to a regular hard drive. Always have a full backup of any important data no matter what you use to store your files, as all drives will fail eventually. I rarely see these Intel Pro drives coming in with issues, but they do still come in.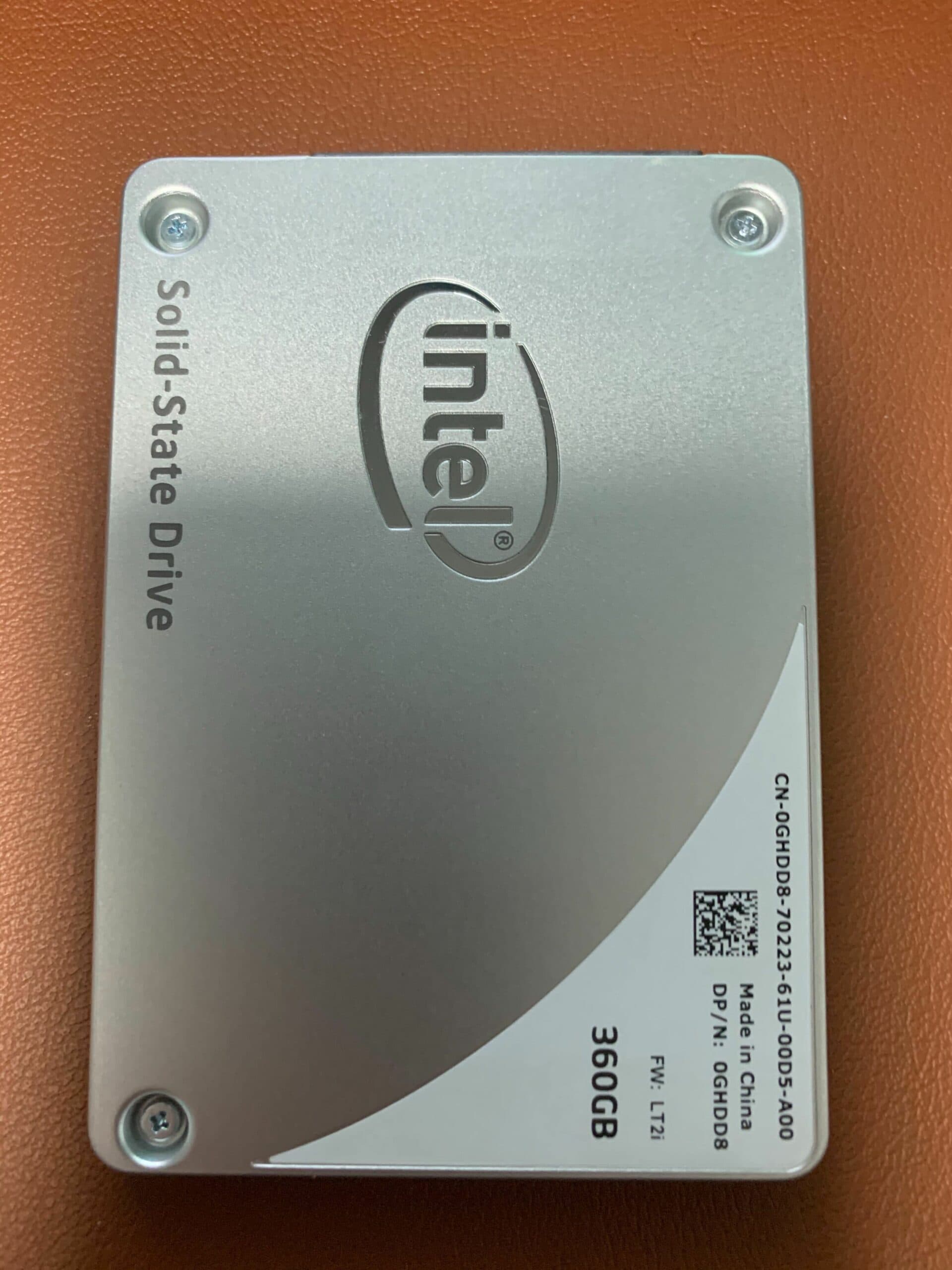 SSD Recovery Considerations
At the current time there are some SSD drives that are not fully supported by a lot of the data recovery equipment that is available. Some of those SSD drives will be supported in the future, but until they are, I am limited to what I can do during data recovery. Thankfully, even if an SSD is not supported by my PC-3000 yet, there is still a lot I can try to get the data back from the drive.
As with regular hard drives, there are a lot of recovery companies that try to get you to say yes to a quote after they have looked at the drive that is based on some expensive issue that may not be the actual problem. This seems to be more prevalent when drives are newer and not fully supported by everyone. I wrote an entire article titled The Truth About The Way Data Recovery Companies Quote For Recoveries, and I do recommend reading it if you are looking at getting an SSD recovered.
Bad Sector Recovery
In this case, the SSD stopped working because of sectors going bad in just the wrong spots in the drive (oftentimes referred to as Bad Blocks). Once I had access to the sectors on the drive, I continued with an imaging pass. After a few imaging passes, I was able to get over 99.9999% of the drive transferred over to a good drive.
The next step after imaging is to run data recovery software on the good drive. This allows you to get back all the folder structure and file names for the data on the drive. I was able to get all the important data back from this SSD, and the client was very pleased. When their SSD stopped working they thought it would not be recoverable or would cost more than they could afford to get the data back.
Get your data back from your failed SSD
If you have an SSD drive, or any other type of hard drive, that you need to get the data recovered from, please fill out my recovery quote form and I will get back to you right away regarding your drive. Or, feel free to give me a call and discuss the project over the phone. I look forward to helping you get your data back.
Drive info: Intel SSD Pro 2500 Series 360GB, TW:LT2i, SA: H61232-201, PBA H26376-200, Made in China, Model: SSDSC2BF360A5, WWN: 55CD2E414CAC9E98, DP/N: 0GHDD8
About Author