This hard drive crash recovery came to us from a computer repair shop whose client had brought in a laptop that stopped working. The Hitachi HTS547575A9E384 laptop drive was found to be the issue with the computer so the repair shop attempted to recover the data with their recovery software. When they were unsuccessful in recovering the data, the repair shop recommended the client contact us for an affordable data recovery service.
We are proud to be able to help computer repair shops recover their client's important data. We work with quite a few shops across the country that either refer their clients to us through our referral program, or they send their client's drives to us for our white label data recovery service. I worked in a computer repair shop years ago, so I understand the needs you have as a computer shop owner.
Hard Drive Crash Recovery
We are used to seeing drives with photos and documents as the most important data, but this hard drive had race tunes for a race car! I do believe this was a first for me! The race car driver had the special tunes stored on his laptop, so when the hard drive crash occurred he was worried he wouldn't be able to get his car running just right in time for a race day coming up. It was important that we recover the data as quickly as possible so he could get the tunes back before his race day.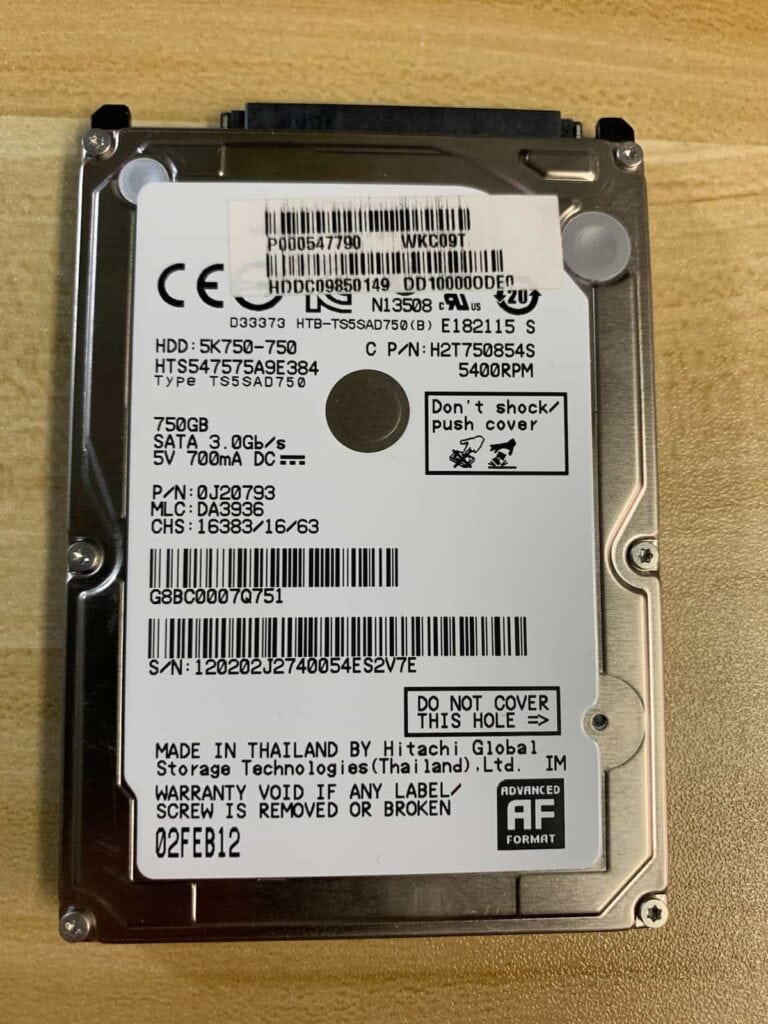 Firmware caused hard drive crash
This recovery just required the use of the PC-3000 to disable all the firmware necessary to get the drive to image. Sometimes the firmware that is supposed to help the drive run well, causes problems when it becomes corrupted. When certain modules in the firmware become corrupted, the entire drive can stop responding. There are even times when I see firmware issues causing a drive to click as if it has bad heads.
Once the drive was configured for imaging with all the corrupt firmware modules cleared or turned off, I was able to run a few imaging passes unit I had recovered 100% of the sectors on the drive. Now that all the sectors were imaged to a good drive, the next step was to run data recovery software to get back as much of the folder structure and file names as possible.
Thankfully all the data was intact with folder structure, so the client was pleased to get all his data back in time for race day! The files for the tune were all in place and he was able to utilize them as he needed.
Pricing for this HTS547575A9E384 hard drive
This recovery was covered under our affordable standard data recovery tier. No internal parts needed replacement, no encryption was present on the drive, and it was a smaller 750GB laptop drive. All these aspects of the recovery made it fall under our Standard tier. I was able to complete this recovery fast under our standard service, within just 3 days of us receiving the drive the customer had all his data back and ready to go.
Getting your data back from a crashed hard drive
If you have ad a laptop hard drive crash and you need the data off the drive, I can help! My affordable mail-in recovery services are designed to take the stress out of data recovery. Just contact me with any questions, or fill out our recovery form to get started on the recovery process.
Drive info: Hitachi, HTS547575A9E384, 750GB, P/N: 0J20793, MLC: DA3936, 02FEB12
About Author