This was an unusual case. During the initial inspection of the Western Digital drive there was some platter damage visible on the top platter, and the head stack was not parking on the ramp as it should. This client needed the data recovered from the drive so I found a suitable donor and waited for it to arrive.
During the process of removing the old head stack, I realized that the sliders were missing completely! They ended up being stuck on the bottom of the cover except for one that was on the edge of the middle platter. After removing the sliders and completing the head swap, I was able to access the platters and start recovering the data.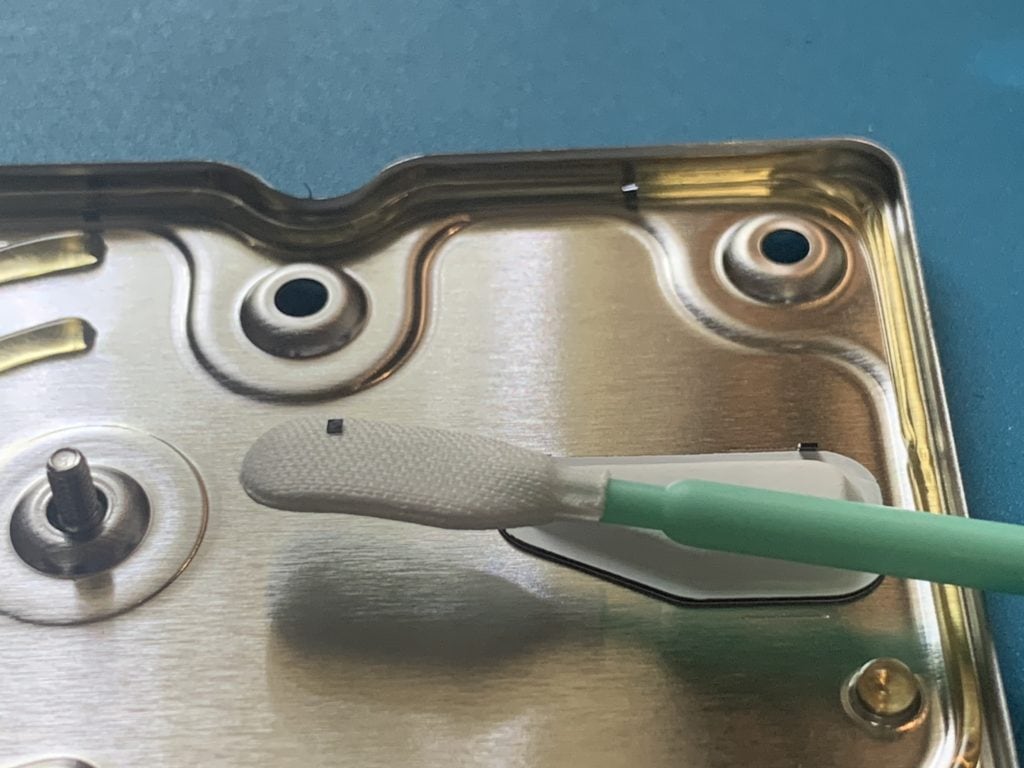 This model drive has 6 heads on the head stack, so I started the imaging process by turning off the head in charge of the platter with media damage and just went for the data on the other platters. After a few tweaks to the imaging settings, I got everything I could from the lower platters and moved onto the top platter. Running a gentle first pass is important when dealing with platter damage, so it took a few passes with changes to the imaging settings to get back all that was possible.
Because of the media damage, I wasn't able to get more than 75% of the data. But 75% was recovered, which is a great outcome when media damage is present!
If you would like me to work on your drive, please request a quote to start the process.