This drive came in for a deleted photo file recovery. The client had accidentally formatted the drive and 2 other recovery shops had tried to get the data back but were not able to get usable data. In this post, I will cover how to retrieve deleted photos. Keep in mind I offer an affordable deleted file recovery service, so if you want help with safely recovering your deleted files, just fill out my recovery form to get started!
Accidental Format – How to retrieve deleted photos
Formatting a drive with data on it is very similar to deleting the data. Most older style drives like this one don't cover the data up when you delete it, so a lot of it can be recovered as long as the drive wasn't used after the data was deleted. Keep in mind that some newer flash-based drives do indeed purge the data when it is deleted, so it is not always possible to retrieve deleted files.
Limitations for deleted file recovery
One of the most common requests we get is to recover deleted photos from newer Mac laptops. Most of these laptops have the data chips built into the logic board, and most of these laptops have TRIM support enabled. Basically, TRIM will purge the data when it is deleted. This purging makes it not possible to recover as the data is literally removed during that process. You can check if your Mac computer has TRIM enabled (thus making deleted file recovery less likely to be successful):
Click the Apple menu at the top left of your screen and select "About This Mac"
Click System Report at the bottom of the info window
Select NVMExpress from the list on the left of the system report window
TRIM Support is listed as "Yes" (which is on), or "No" (which is off).
If Trim support is on for the drive you are trying to recover the deleted photos from, it is unlikely you will be able to recover those files. But still check with us! It could be the files were stored on an external drive, or some other drive inside your computer (if you have a desktop with two drives for instance).
Recovering deleted data from Hard Drives
The basic idea is that if you delete data from a drive, you are telling the computer that the space where that file was is available to use for a new file. If no new files are put on the drive, then in theory the data will still be there and be able to be recovered. If you continue to use the drive, the data you deleted will be covered up by new data. Even a small file added to a drive can cover up a bunch of pieces of the files you deleted and make them corrupt to the point of not working anymore.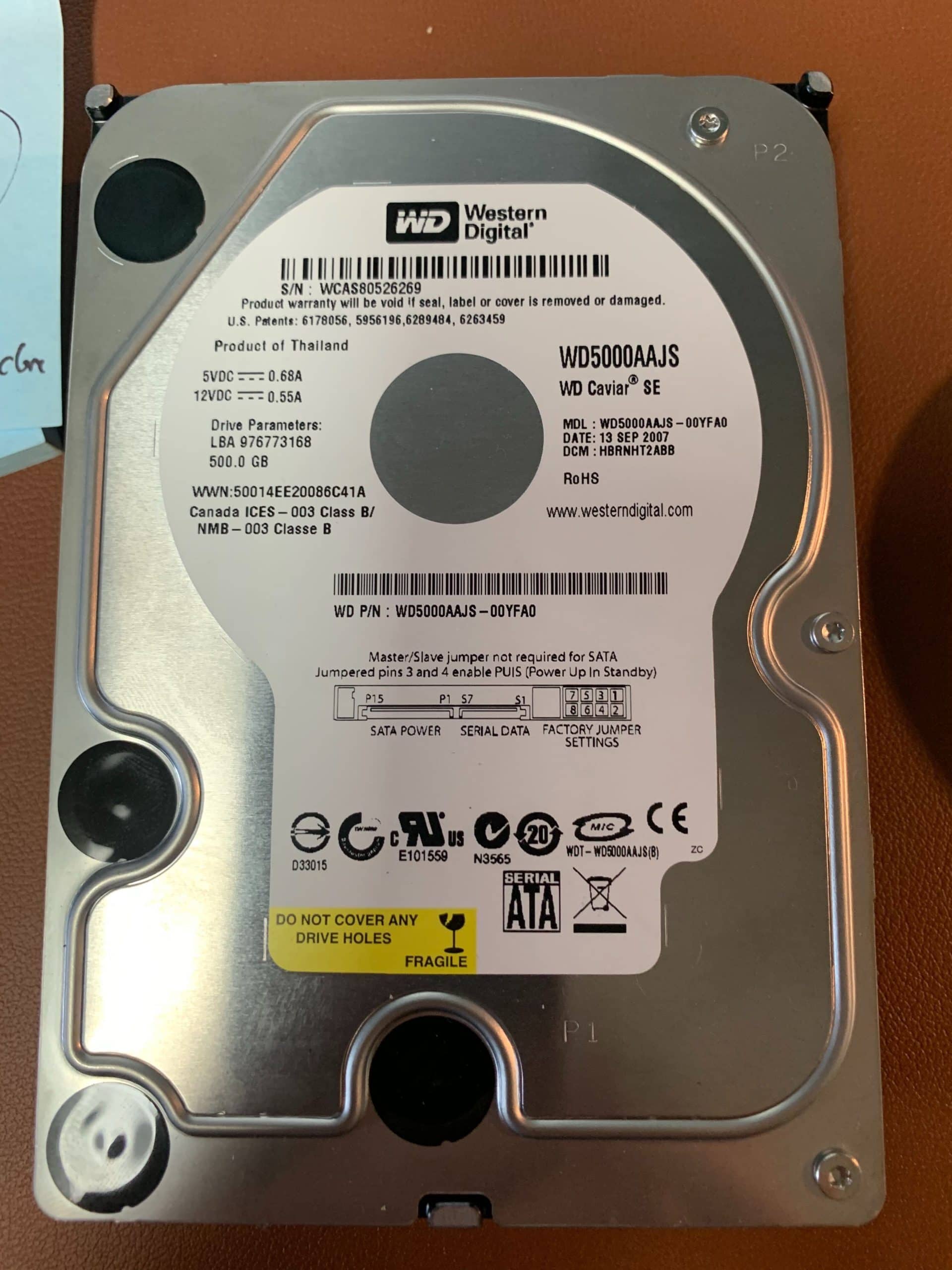 It is imperative that if you need to recover deleted data from a drive that was accidentally formatted that you stop using the drive right away. Power it down and unplug it from your computer until the recovery software can be run on it.
How To Retrieve Deleted Photos
The best thing to do when recovering any drive is to image the drive first fully using an imager that will make an exact copy onto another drive (even imaging the "empty" space that includes the deleted files). Then you run recovery software on that image so you aren't interacting with the actual media that needs to be recovered.
A super common mistake I see is someone downloading software to run on the external drive, then selecting the same external drive to store any files that were found during the recovery. This effectively can cover up the files you are trying to recover, so always use a different drive to recover the data.
In this particular deleted photos recovery case, a couple of shops tried to recover the needed data (baby pictures and videos) but were not able to recover the data they wanted. I ran scans on the image I created with my data recovery software tools and was able to get all the data he was looking for! For this recovery, I ran two scans to verify I got everything possible. The first scan I ran was with R-Studio, which is a great program that is not too expensive. But the real success I had came from running UFS Explorer Pro. While pretty expensive at $700, this software does a great job of bringing back deleted files.
Deleted Photo Recovery Pricing
Now that you know how to retrieve deleted photos, please consider having me help! If you would like my help recovering data that was accidentally deleted, please contact me and I will guide you through the process. I offer a special affordable deleted file recovery service option, which is discounted quite a bit from my regular data recovery rate. Returning pictures and videos that are irreplaceable to someone who thought they lost them is one of my favorite parts of data recovery.
Drive info: Western Digital WD5000AAJS
About Author