I received a Western Digital My Passport hard drive where I needed to recover deleted files. This drive was connected to a computer with some important Excel files open. The My Passport drive was then physically disconnected without being ejected (and the Excel program was still open). When the drive was reconnected to the computer, the files were no longer visible on the drive. This was a perfect storm situation; important files were open and in use when the drive is disconnected accidentally.
Recover Deleted Files
Although the files were not deleted, this type of recovery would still be called a deleted file recovery. The process to recover deleted files is the same as the process to recover missing files.
The client had taken the drive to a local computer repair shop to see if they could get anything back. The repair shop attempted a deleted file scan and they found evidence of 2 of the important excel files, but they wouldn't open and appeared to be corrupted. These 2 files were of no use to the client if they could not open them.
The repair shop has been sending their clients to us when they are not able to recover the data. They used to send their clients to one of the big data recovery companies, but after we recovered a few of their drives at a rate less than 25% of what they were quoted at the big guys, they started recommending us!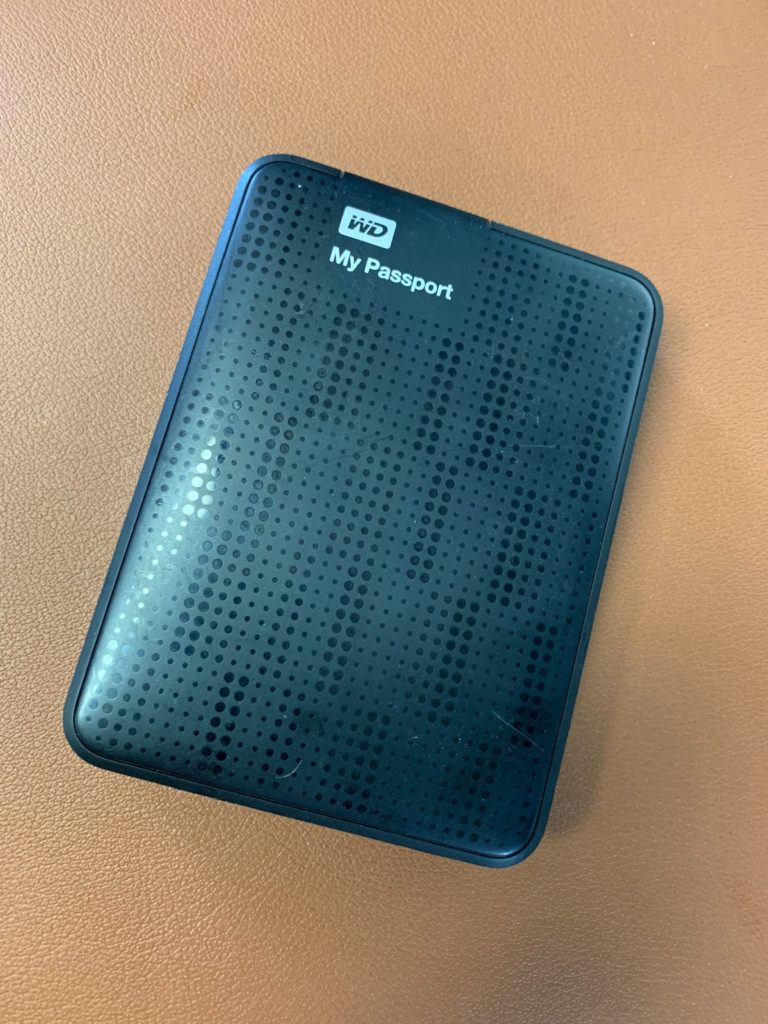 Imaging the My Passport drive
Once I received the drive I did a quick visual inspection and then got started on the recovery. The first step is always to image the drive with the important files on it, so that is what I completed first. I connected it up to my PC-3000 and ran a classic first pass to verify all areas on the drive were good while getting the drive imaged. In this case, the drive tested good and there were no issues present, so the imaging went smoothly without a hitch.
Sometimes drives can have other issues besides the reported problem, so you always want to treat every recovery like it is a fragile recovery that requires the utmost care and attention.
File Recovery Software Scan
Once the drive was 100% imaged, I ran a recovery software scan to search for excel files on the drive. It took a couple of recovery programs to get all that was possible, but I was able to recover all the important files for the client on this one!
Deleted file recovery is often described as "just run a recovery program and that is all you can possibly get", but in my experience, it does help to have multiple recovery programs set up correctly to get the best results. In this case, I used my UFS Explorer Pro software, which while expensive, really does do a great job with bringing back deleted and lost files.
I have found that there are certain recovery programs that are better at certain file types than others. I have also found that some recovery programs are better with certain formats than others. Take advantage of the years of data recovery experience I have by having me help you get your deleted files back.
Get your deleted files back
Our deleted file recovery price is very affordable when you consider how thorough our recovery process is. If you would like me to help you recover your important data, please fill out our form and we will get back to you ASAP.
About Author