This 4TB My Passport drive was shipped in from sunny Burbank in Southern California. The reported issue with the drive is that the data was not accessible to the user on any computer. The client had tried connecting the My Passport external hard drive to a few different computers in an attempt to recover their data, but they could not access it via the USB connection.
Recover Data From WD My Passport External Hard Drive
When plugged in, the computer would not recognize the drive at all or would ask if they wanted to format the drive for use. This drive had important data on it, so formatting for use was out of the question. If you have important data on a drive and your computer asks you if you would like to format the drive, always say no!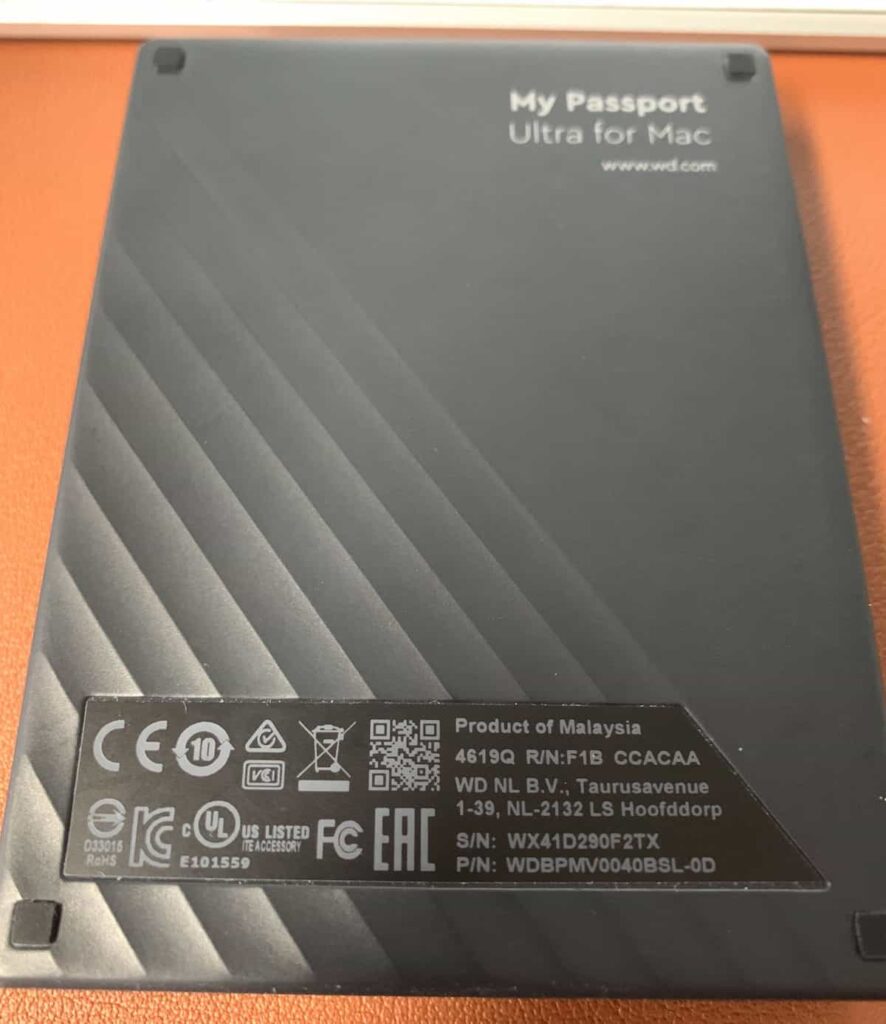 Testing the My Passport external drive
The first step to recover data from WD My Passport external hard drive is to diagnose it for any hardware-based issues. Any hardware based issues need to be addressed before continuing with a recovery.
The hardware of this Western Digital My Passport hard drive tested well during the diagnosis. The heads read properly and sectors responded as they should. I was able to read the first sector, last sector, and a few random sectors in the middle. This quick sector read test told me the hardware of the My Passport was indeed working properly
Imaging the WD for recovery
The next step is to prepare the hard drive in the PC-3000 for imaging, then image the drive fully. You always want to work with an image of the drive when you start doing a logical recovery. For most drives I turn off any features that might interfere with the imaging process, then do a quick imaging pass. This first imaging pass helps me see if there are any problem areas on the drive, without stressing the drive out. In this case, the first quick pass got 100% of the sectors from the drive.
Recovering the important files from the WD
Once the drive was fully imaged I used DE (data extractor) to check if the folder structure would come back. While folder structure did show up, the folders themselves were either showing up as empty, or the data inside would not open. This is a classic symptom of partition corruption, so I continued on to one of my favorite logical recovery tools, UFS Explorer Professional Recovery. At $700 it is an expensive piece of software. But given the success rate I have seen on partition corruption and other logical recovery projects, I do recommend it if you are serious about offering logical recovery services.
Utilizing UFS Explorer Professional, I was able to recover folder structure as well as usable files! All the files the customer needed were present and working properly. I moved all the recovered data onto a new external drive and shipped it out to the happy customer. They were so excited i was able to recover data from WD My Passport external hard drive.
My Passport External Hard Drive Recovery Service
Do you want to recover data from WD My Passport external hard drive or other external hard drives with important data? Please reach out to discuss your project! If you want to start by filling out my data recovery quote form, that is an easy way to get some initial information to help you decide how you want to move forward. Keep in mind I offer my services nationwide! This client sent their drive in from California, and I receive drives from all over the country.
Drive info: 4TB Western Digital WD40NM2M-59Y94S1, My Passport Ultra for Mac, WDBPMV0040BSL-0D, Made in Malaysia, 02 APR 2019
About Author