We offer an SSD data recovery service under our affordable Standard service rate. Many recovery companies are charging a higher rate for SSD recovery services, but not us! We charge the same low rate as we do with standard hard drive recovery.
SSD Data Recovery Service
This older Pioneer solid state drive got referred to us by a shop that offers some data recovery services but doesn't have the more advanced tools or experience in the data recovery field. This particular SSD was an older 120GB Pioneer model APS-SL2-120. The computer that was in use with the drive stopped mounting it, and the repair shop reported that while their recovery software could "see" the drive and even get back some folder structure, they were not able to recover any usable data files from it.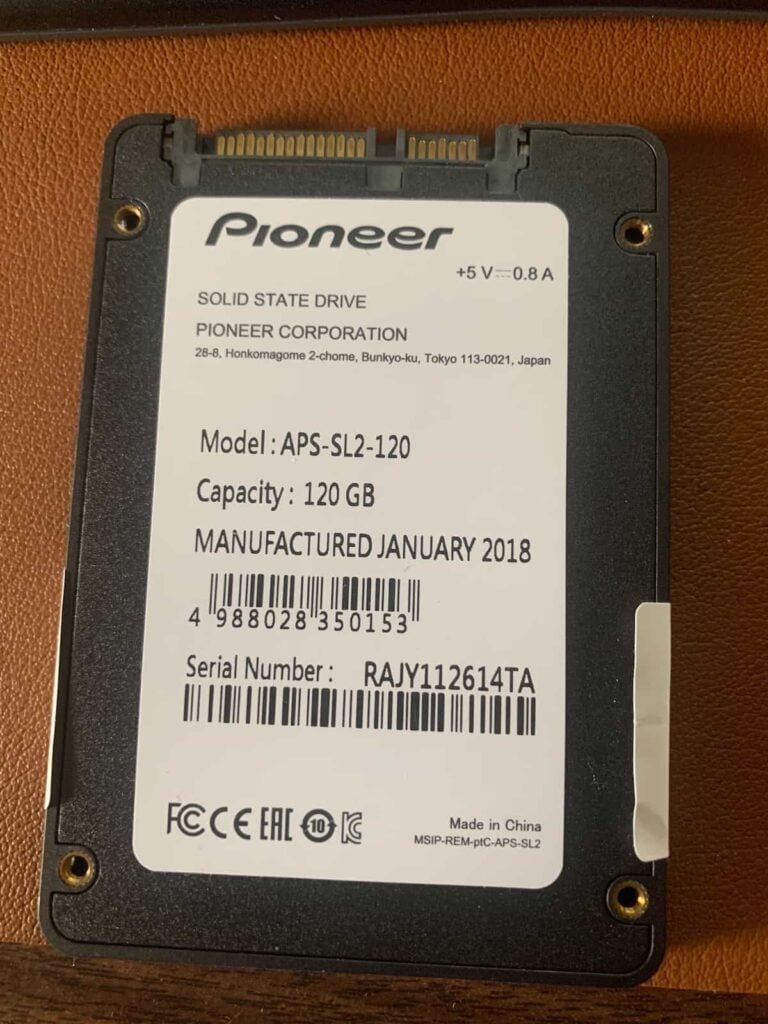 Diagnosing the Pioneer APS-SL2-120
For solid state drives, I complete a quick visual inspection to verify there is no liquid or obviously burned chips present. Once that has been verified I connect the drive to the PC-3000 and check if it will get ready and ID. In this case, it did get ready and ID without issue and I was able to run a few tests and I found that the likely main issue was bad sectors.
If the sectors go bad and hold partition information, the drive will not be able to access this data when the computer asks for it. This causes the drive to not mount, or sometimes to mount but not show all the data and folders that are on the drive. It can also cause you to not be able to open certain files (because the sectors the files are in are not accessible), or it can cause the computer to freeze during use.
SSD data recovery with Data Extractor
The first step, in this case, was to image the drive as much as possible. I start by turning off any features the drive has that can interfere with the imaging process (like auto relocation, etc). Once I have the drive configured for imaging I start with a very easy first pass. The idea is to not cause any stress on the drive and to skip over any troublesome areas and go back for that data later.
After a few data recovery imaging passes I was able to get well over 99.99999% of the sectors from the drive. Next, I used Data Extractor (part of the Ace Labs software suite for use with the PC-3000) to recover the client's data. Because the image included almost all the sectors, I was able to get back the full folder structure as well as files with file names intact. The files would open without issue and were not corrupted.
The client was very pleased to get back 100% of their important work document data, for thousands less than some of the other recovery companies they had gotten quotes from. I am always really pleased to be able to help a repair shop get their client's data back!
Affordable SSD Data Recovery Service
If you have a Solid State Drive that isn't functioning properly and you need the data back from it, I can help! Just start by filling out our quote form and I will get back to you regarding your drive right away. If you would like to discuss your project over the phone, please feel free to reach out.
Drive info: Pioneer, Model: APS-SL2-120, Capacity: 120GB, Manufactured January 2018, Made in China
About Author