During one of my pickups in Wichita, I received a call from a client that had an accidentally formatted external hard drive that they needed photos (and some important documents) recovered from. Photo recovery is the number one type of data that I see needing to be recovered from accidentally formatted drives. Because of this, I have invested in some pretty great recovery software that allows me to offer deleted and format recovery services.
I do have special pricing for accidental formatting or deleted data recovery. The price for this service is less than my Standard data recovery service.
Formatted External Recovery
The client told me they were trying to create a boot drive for their computer on the external drive and didn't realize that formatting the drive would cause all the data to be deleted. They had hoped to just add the operating system to the hard drive while leaving all the data on the drive intact but had accidentally formatted the drive which erased all the data present.
The external drive was not used after it was accidentally formatted, so I let them know the chance of getting back all the data was pretty good, but it would likely be just the files recovered rather than any folder structure. The names of the files might also be missing in a deleted file recovery situation depending on a few factors. The client understood and said that wasn't a problem as long as the photos were recovered.
Photos are one of those file types that usually don't need to be recovered with their name intact to still be valuable. Most clients are very pleased to have their photos recovered, even if the only way to get the photos back is without their original names.
Imaging the drive
I went ahead and picked up the drive while I was in Wichita and got it back to my home-based recovery lab to start getting the formatted external recovered. Because this was a deleted file recovery, there was no reason to open the drive up or diagnose it in any way; I just went straight to the imaging process. Once I had fully imaged the drive (100% of the sectors imaged), I started running some of my favorite data recovery software to get back as much data as possible.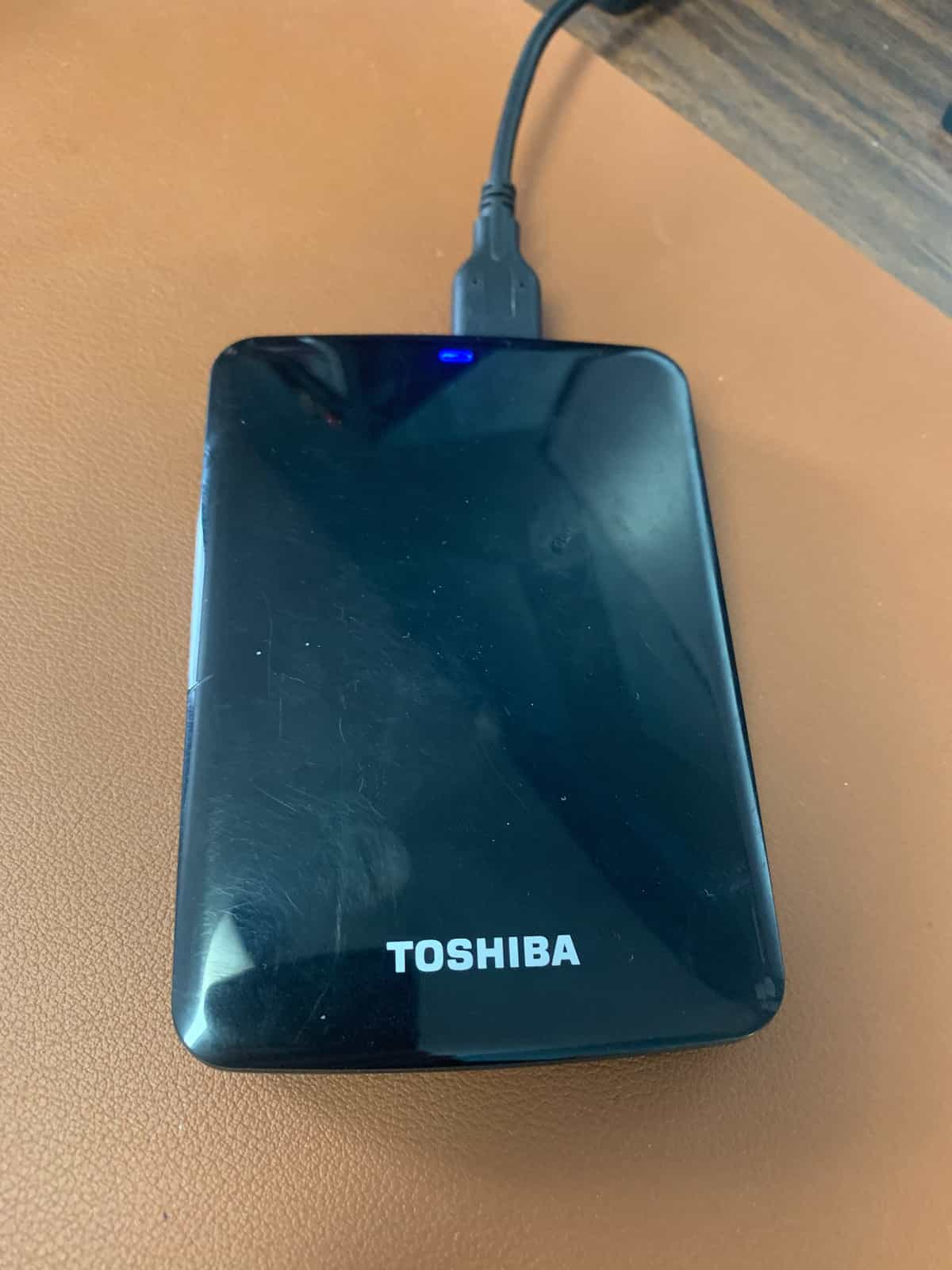 Raw file recovery
In this case, I was able to get the important photos back! The folder structure was missing, but the photos themselves were functioning files, which is all that mattered to the client. Depending on the particulars of the formatting, sometimes data can be recovered with folder structure and names intact, but in this case, the raw files were the best I was able to recover.
This was a great ending to an initially scary situation for the client. I understand mistakes happen and will work to get your data back when they do. I made a few data-related mistakes before I got into data recovery professionally, so I know how it feels when mistakes are made. I'm here to help, not to judge!
Let us help you recover your accidentally erased drive
If you have a drive that was accidentally erased or formatted and you need the data off of it, please contact me or fill out my quote form and I will get back to you right away. I would be happy to help you get your important data back no matter how it was lost. As I mentioned earlier, I have invested in excellent deleted data recovery software and I utilize safe best practices when recovering data.
I also have a special rate for deleted file recovery which is lower than our standard rate. You can see the pricing for a formatted external drive recovery on my pricing page.
About Author