Sometimes a problem as seemingly simple as "bad sectors" or "bad blocks" can cause a drive to work at all for a customer. This was the case with this WD5000LPCX Western Digital drive. The client reported that the drive just stopped working, and the computer repair shop that took a look at it let him know it needed data recovery as their shop computers would not mount it and their data recovery software would not recognize it.
Affordable WD5000LPCX Recovery
The client was looking for a professional but affordable data recovery service for their Western Digital drive and we fit the bill! We offer recovery for all types of hard drives including these WD5000LPCX Western Digital drives. Our recovery services are available nationwide, so if you are outside our local area you can still ship your device in for our recovery service.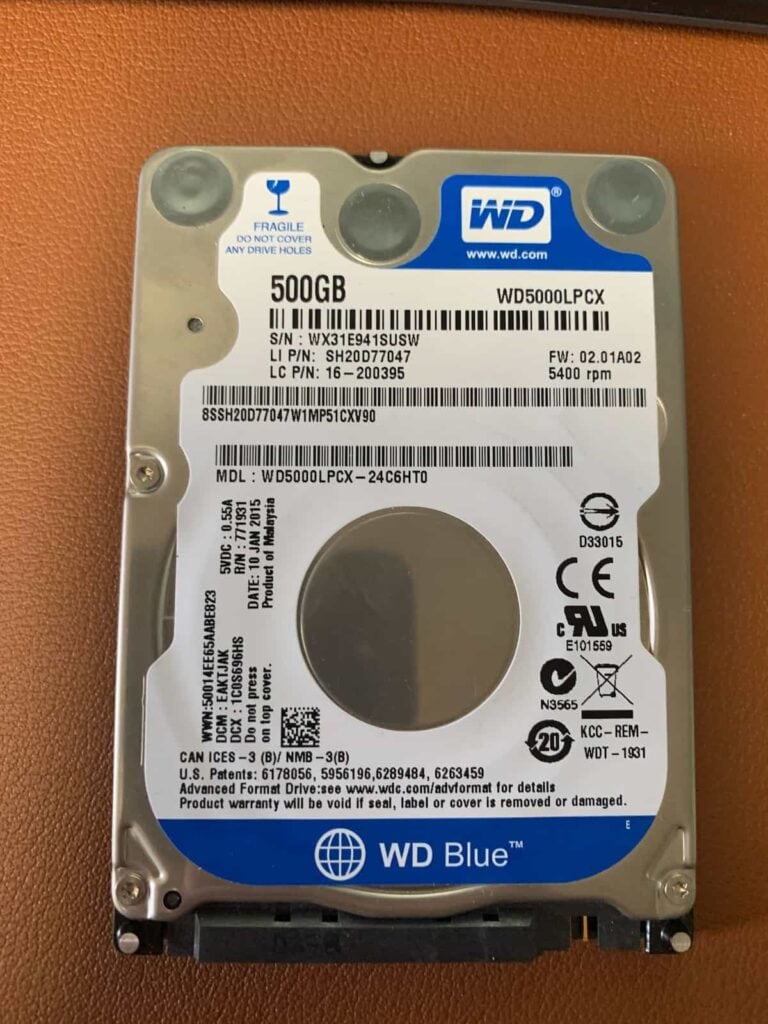 I started with an inspection as usual, but everything looked great hardware wise. The heads all tested good on the PC-3000 so I continued to get the hard drive all set up for imaging. As I have mentioned before, there are some functions that the firmware performs that you turn off during imaging (like the feature in most drives that mark bad sectors as bad and try to move the data from them to an area with good sectors).
Imaging the drive
Once the drive was configured to be imaged, I started imaging with a fast pass that wouldn't stress the drive if it ran into any areas that were bad. I did notice a few areas on the drive with bad sectors, but it wasn't too bad! The first pass got over 97% of the sectors back, so the next steps were just getting as many of the sectors as possible.
After about 5 passes (adjusting the settings between each pass to get more and more of the failing sectors), I ended up being able to get 99.99% of the sectors from the drive! This success rate allowed me to get all their important photos that were needed in their business as portfolio images.
The last step in the recovery process was to run the recovery software on the image of the hard drive. All the data had folder structure and metadata intact, so I transferred all the recovered information to the customer's new drive and alerted them that the WD5000LPCX Recovery was successful and ready for pickup.
Successful data recovery
The client was very pleased that I was able to get all the important data back and they didn't have to worry about building an entire portfolio again from scratch! This WD5000LPCX Recovery went very smoothly and was done quickly.
Getting your data recovered
Has your data stopped responding all of a sudden? Have you been told your drive needs data recovery from a lab? I can help! I am an expert in data recovery and offer a range of flat rate affordable options to get your data back as quickly as possible.
I understand and know how important your data is, so I work hard to get it back to you as soon as possible. And our friendly service will make the process easy and stress-free. Contact me today for a free consultation at (620) 615-6836! Or feel free to fill out our quote form and I will let you know how much I think it will cost to recover your drive.
Drive info: Western Digital WD5000LPCX, LI P/N: SH20D77047, LC P/N: 16 -200395, FW: 02.01A02, 5400 rpm, MDL : WD5000LPCX – 24C6HTO, DATE: 10 JAN 2015, Product of Malaysia, WWN:50014EE65AABE823, DCM : EAKTJAK, DCX : 1C0S696HS
About Author