A local photographer accidentally deleted photos from an SD card that had not been downloaded to their computer yet. This type of mistake is very common (I even did it once with some Christmas photos). Thankfully it is usually possible to recover deleted photos from an SD card for an affordable price.
Recover Deleted Photos
The accidental deletion usually happens when you have a couple of SD cards and are a little distracted as you load them into the computer. When you have a few SD cards that you are using with a digital camera, it is easy to get confused and accidentally format the wrong card. Especially when you have a process you follow and it is muscle memory to insert a card into the camera and format.
In this case, the photos were important enough that the photographer decided to have us complete a deleted files recovery on the SD card. In cases like this, I like to run a few recovery programs on the cards to make sure I get back all the data possible.  But as always, the first step is to image the card.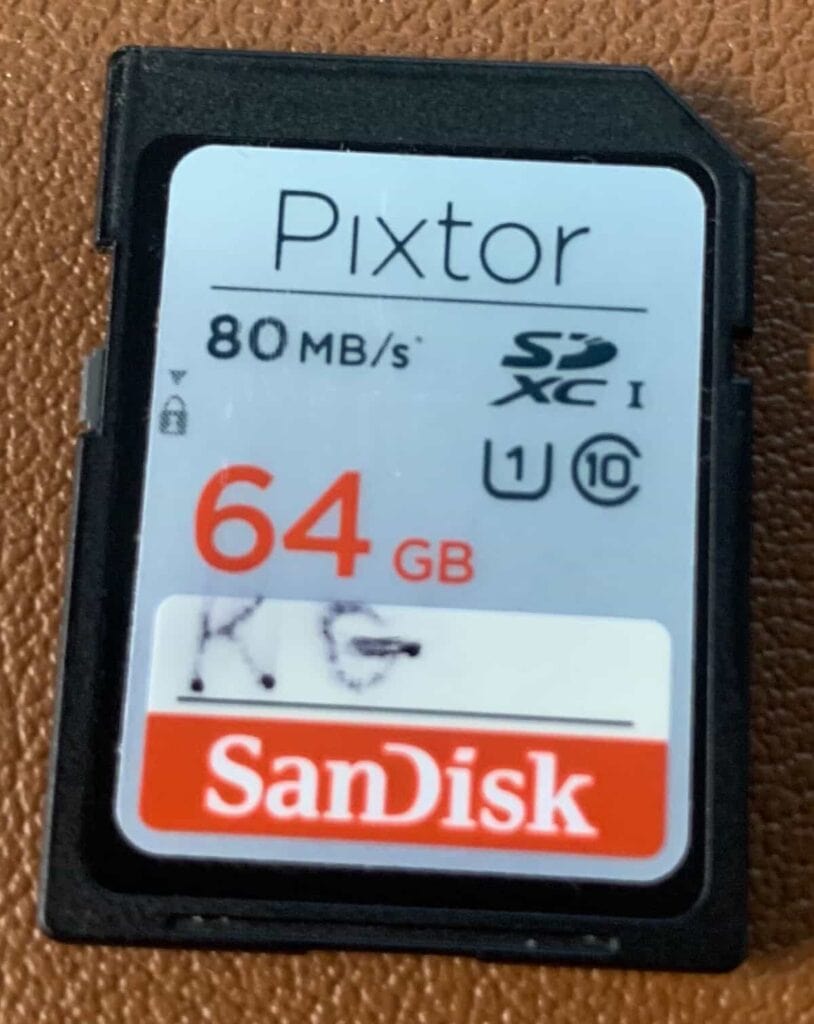 Imaging the SD card for recovery
Even though the SD card was fully functional, it is still best practice to image the entire card prior to starting the data recovery scans. By imaging the drive you are able to work with the image and leave the original card intact. By not connecting the original card to any computer with an operating system running, you ensure the card is not written to even in very small amounts.
It doesn't take long to image a 64GB SD card like this one, so after a few hours the image was complete and I knew I had 100% of the sectors cloned. I chose to run R-Studio first, doing a full deep scan. I have had an overall good experience with R-Studio over the years, in particular for deleted photo recovery.
I saw the photos the customer was after when the scan was completed and recovered them to their new transfer drive. Once that process was complete, I ran a full scan using UFS Explorer Pro as well and recovered the files (of which it looked like it may have gotten the same ones in this case) to their drive. By using both pieces of great recovery software, I get back as many of the photos as possible.
Deleted photos recovered
Our client was very pleased with the results as we were able to recover all the photos they had accidentally deleted. One of the keys to deleted file recovery is to not use the drive or card at all once you realize you accidentally deleted data. In this case, the customer had not used the card after accidentally formatting it at all, so none of the important picture files were covered up with new data! We even recovered photos from prior photoshoots as well.
Sometimes deleted file recoveries do not bring back file names or folder structure. In this case, the photos were recovered and most of them still had their original file names as well. There were some photos (especially the ones from older shoots), that were missing their file names, but the majority of photos had names intact.
Getting your SD card recovered
Of course, you can always attempt to recover the data yourself using one of the recovery programs I have mentioned, but if the files from your SD card are valuable, it might be worth paying our affordable SD card recovery rate to have us get as much of the data back as possible.
If you have accidentally deleted something on an SD card or a hard drive, I can help get the data back. I also offer CompactFlash recovery, hard drive recovery, and solid state drive recovery. Just start out by submitting my data recovery quote form and I will get back to you about your project right away.
SD Card Info: Pixtor 64GB by Sandisk, SD XC 1
About Author